Looking for help to create a web design survey?
New projects are always exciting! Before you jump down the rabbit hole and start looking at domains, color combinations, or fonts you need to get a shared vision with your client. Asking the right questions early on helps make the rest of the project flow easily and makes the final product more impactful for the client.
Whether you are a project manager, designer, or developer you are also part investigator. Your job is to help the client and your team find a shared vision for your final project by asking the right questions with your web design survey.
We've done hundreds of custom builds for our clients and have managed to narrow down some specific fields we always ask early on. Take a look at some of the questions we ask and use them to jumpstart the creation of your own web design survey.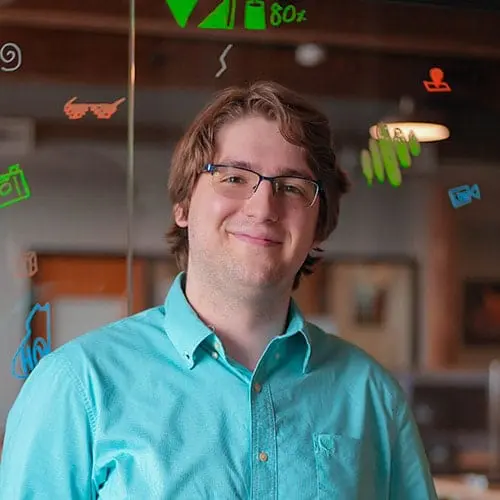 What's the point of a Web Design Survey?
One of the biggest challenges of getting a new website design project going is finding a shared vision of what the final product should look like. A solid web design survey is the first building block to creating that shared understanding and creating practical deliverables that will ensure success.
This is also a great opportunity to cover any technical questions regarding timeline or processes. Getting ahead of these discussions will avoid confusion in the later stages of the project.
Questions to include when you create a web design survey
We've broken down some of the key questions to include when you create a web design survey by section below. Some questions might not be as important for your project as others so don't be afraid to trim or reword questions to fit your workflow.
[Optional] Technical Site Details
Depending on your project workflow you might already have the technical information you need to get started. If not, now is the best time to ask about contact information, DNS management, and email.
Here is a list of Technical questions to get you started.
Q. What domain would you like to use for your site when it goes live?
Q. Do you already have a live website? What's the URL?
Q. Please make sure you have administrative access to the following resources
Domain Registrar
DNS Management
Current Hosting Provider [If Applicable]
Current Website Login [If Applicable]
About Your Business
Once you have covered the technical details about your project you can get started on creating a shared vision with your client. Asking a few introductory questions regarding the client's business is a great way to build an understanding of their business and spark inspiration.
We've compiled a few questions we recommend asking a client about their business to fuel creative direction.
Q. Describe your Business in a few sentences.
Q. Name 1 or 2 other businesses you consider to be competitors.
Q. How does your business differentiate itself from its competitors?
Q. What are the Key Reasons someone would choose your company?
Website Message & Audience
After getting a grip on the client's perception of their own business. It's time to dig into the details of what your client wants to tell people that visit their website. You don't want to waste time making a beautiful website that doesn't convey the right message.
Q. What is the primary message you would like to convey to your audience with this site?
Q. Who is your website's target audience?
Is this any different from your current audience?
Website Goals & Conversions
Creating clear deliverables for your project will make evaluating success a breeze. Getting a picture of the message and audience you want to reach helps set up a conversation about what goals and conversions will mean a successful build.
Q. What goals does your company intend to achieve with a new website?
Q. What are the primary actions (macro-conversions) you'd like visitors to take when browsing your website?
Examples: Lead Forms, Phone Calls, Buy a product
Q. What are the secondary actions (micro-conversions) you'd like visitors to take when browsing your website?
Examples: Follow your Social Media, View a product sheet, read blogs
Q. Are there any key elements you want available to a visitor on every page?
Examples: Contact Form or Phone Number
Q. What pages are important to feature on your website?
Site Design
All of the questions leading up to this point have been helping guide information and create a shared vision of the future design. Now we can ask direct questions regarding the client's design preferences.
Q. What Websites of the same industry do you find visually appealing?
Follow up: Why did you choose these websites?
Q. What websites of ANY industry do you find visually appealing?
Follow up: Why did you choose these websites?
Q. Do you have any existing style guides or brand requirements when representing your brand?
 Some examples might be colors, font, or logo usage.
Why do we include these questions in our Website Design Survey?
Creating an effective web design survey is an important milestone for any creative team. We've gone through multiple creative processes and found that the above questions often lead to the best results. Even if they lead to further questions from the end client, they spark conversation early on in the project.
Why do we ask so many other questions before asking about design aesthetics?
Creating a beautiful web design can be done by thousands of artists and designers. But to take the time to put thought into each interaction and prioritizing content takes a professional. Often times designs are created without thought to the user's journey and while being aesthetically gorgeous, fail to deliver on what the client needs.
Where do we go from here?
Take the questions above as the inspiration for creating your own web design survey! You might find that you have to ask a couple of additional questions depending on the scope of work, but these will give you a jumpstart on designing your next masterpiece.
If you are looking for more inspiration you might enjoy reading up on tips on how to reduce cart abandonment or improve your microcopy.
Free Downloadable PDF Versions
We put together some free PDF versions of the questions above for you to take and do with as you wish!
Change up the questions, add your own logo, and add your own flair. These are for you.
Unbranded Web Design Survey Questions PDF