Native Apps For All Mobile Devices
If you're seeking the best user experience possible for mobile, it's time you think about a native mobile app. At Loud Canvas, a USA based mobile app development company, we specialize in native apps.
There are many advantages to developing native apps. Most important of which is by building natively you provide content to users at speeds much faster than web-based apps. Native apps do this by using hardware features and not having to rely on internet speeds.
Native apps can't be beaten when it comes to responsiveness, providing the best possible user experience.
When building your app natively, it is tested across a large array of devices, and because we are using native code, your app will be displayed in the best possible way for your specific device.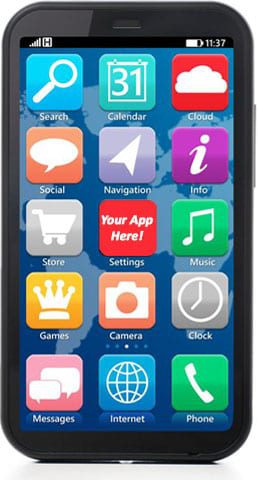 5 Reasons Your Business Should Consider a Native Mobile App: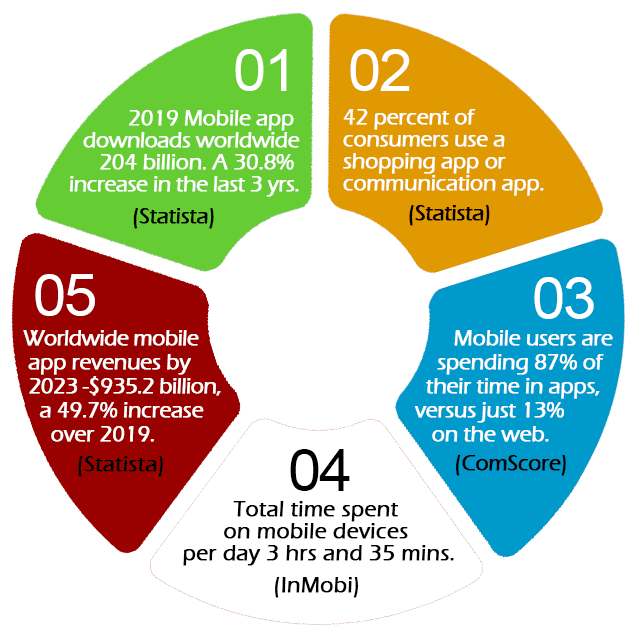 Learn How a Mobile App Can Benefit You.
Call us today at (833) LOUD-CANVAS and we'll give you a complimentary Native App Consultation, or fill out the form below.
We would love to help you.
Offer the Best Possible Mobile User Experience!
Our primary goal when building a mobile app is to make sure it is as user friendly as possible. A big part of that is ensuring it displays in the best possible way across all mobile devices.
A big advantage to native apps is they do not rely on a stable web connection, so your app will work regardless if your device is offline or online. If data needs to be posted online, that data can be held until a connection is made.
If you have both web users and mobile users, there are great solutions for you by using what is called a REST API. This allows interoperability between your web and mobile apps. By using a REST API, your web app and mobile app will work seamlessly together providing fast performance, reliability, and the ability to grow by reusing separate components.
If you want to provide the best possible user mobile experience, then native mobile apps are for you. Specializing in native app development, the Loud Canvas app development team would love to help you create a customize app your users are going to love!
What people are saying about Loud Canvas Media
We're proud about the hard work we put into every project. Check out what our clients have to say.
Here is just a sampling of the Digital Marketing Services we offer :
We can help your business revitalize its Digital Marketing Strategy or assist in areas where you are looking for additional expertise.
With a wide range of skills and strategies we ensure you are getting the maximum benefit for your unique needs.