Landing Pages
A Marketing Strategy Used by Most Successful Businesses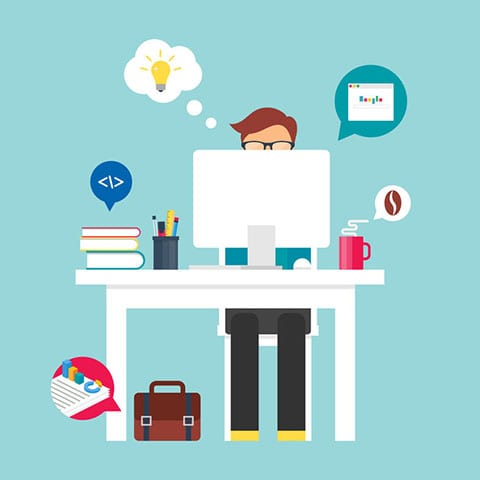 There are a number of different types of landing pages, and reasons for them. The most common being to sell a product or service. When it comes to selling a unique product or service online, a strong landing page is one of your most important tools.
Most successful online businesses use landing pages as their primary strategy to capture qualified leads and increase conversions. If you want to drive up conversion rates and increase sales, Loud Canvas is the company you are seeking.
Creating a strong landing page requires an understanding of people's perceptions, thought process, and what motivates them. There are many mistakes businesses make when creating landing pages because, they do not understand or take in considerations these important elements.
So, What Are the Important Elements to Creating a Successful Landing Page?
When it comes to selling, there is an example of an element that is also the source of one of the most often made mistakes – navigation. When selling a unique product via a landing page, adding navigation should be avoided.
The primary goal of a landing page is to have a potential customer remain focused on the product or service being offered. By adding navigation, you take away their singular focus by presenting them with other options, and once they are off your page, chances are they will not return. The simple choice of not adding navigation can dramatically increase total conversions.
At Loud Canvas we understand this, and many other simple mistakes companies make resulting in less than stellar performance. Call us today at (833) LOUD-CANVAS (568-3226) and we'll give you a complimentary Landing Page Consultation.
Benefits of Well Built Landing Pages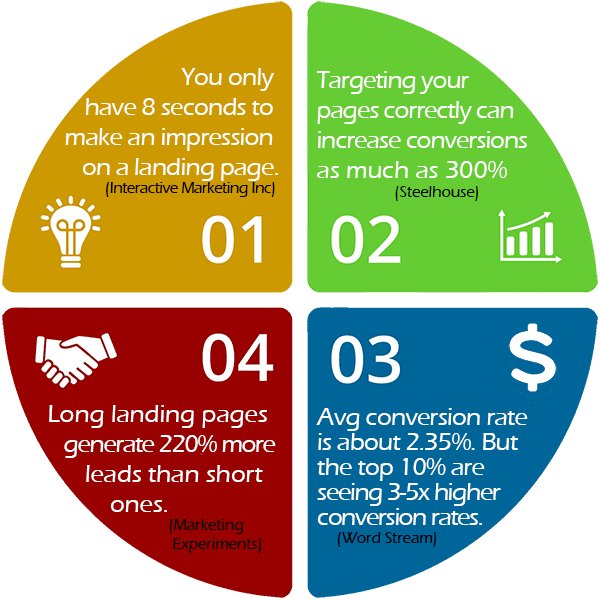 Complimentary Landing Page Consultation
Call us today at (833) LOUD-CANVAS (568-3226) and we'll give you a complimentary Landing Page Consultation, or fill out the form below.
We would love to help you.
So, What Is A Landing Page? And Why Do You Need Them?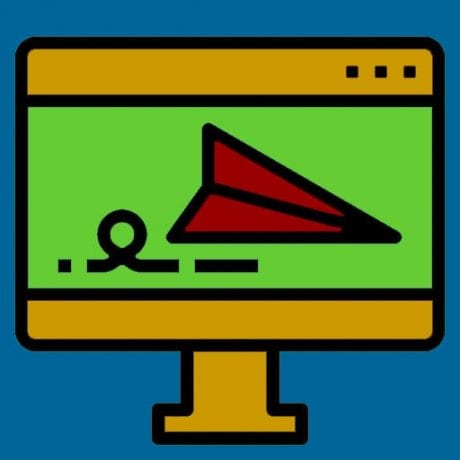 Simply put a "Landing Page" is the web page a potential lead lands on when expressing interest in an advertisement that can appear on several different platforms including:
Pay-Per-Click ads from Google, Facebook, or other similar source,
Banner ads on your website, or another website,
Search engine results from Google, Bing or another search engine,
Links in email newsletters,
Print ads in newspapers or magazines,
Radio or TV Commercials.
So, why do you need landing pages?
There are many reasons landing pages should be part of your marketing strategy. Here are some of the most important ones:
1) Generate Qualified Leads Quickly
One surefire way to generate leads is to create a landing page on your website that offers something of interest to your potential customers, who must supply information in return. You might offer a free white paper in the form of a PDF, on a subject or product important to your leads; or an e-newsletter, take a survey, or any other number of offers. However, to receive these offers they must provide certain information such as an email address, telephone number, and/or company information, etc.
2) Improve SEO
By giving your special offers their own well written and SEO optimized page, you provide Goggle and other search engines, indexable pages which can show up on search result pages.
3) To Better Understand What Motivates Your Prospects
Multiple landing pages with different offers not only increases your ability to generate more new leads, but also gives you insight into what motivates your existing leads when they reengage. More importantly it also lets you know which specific leads are most engaged with your site, and their interests.
When it comes to Landing Page Creation, no matter your need we are here to support you. We care about all our clients' success and work hard to make it happen. Ask our clients. It is what inspires us to do our very best for each and every client, no matter how big or small.
What people are saying about Loud Canvas Media
We're proud about the hard work we put into every project. Check out what our clients have to say.
Here is just a sampling of the Digital Marketing Services we offer :
We can help your business revitalize its Digital Marketing Strategy or assist in areas where you are looking for additional expertise.
With a wide range of skills and strategies we ensure you are getting the maximum benefit for your unique needs.
Website Design and Development Tips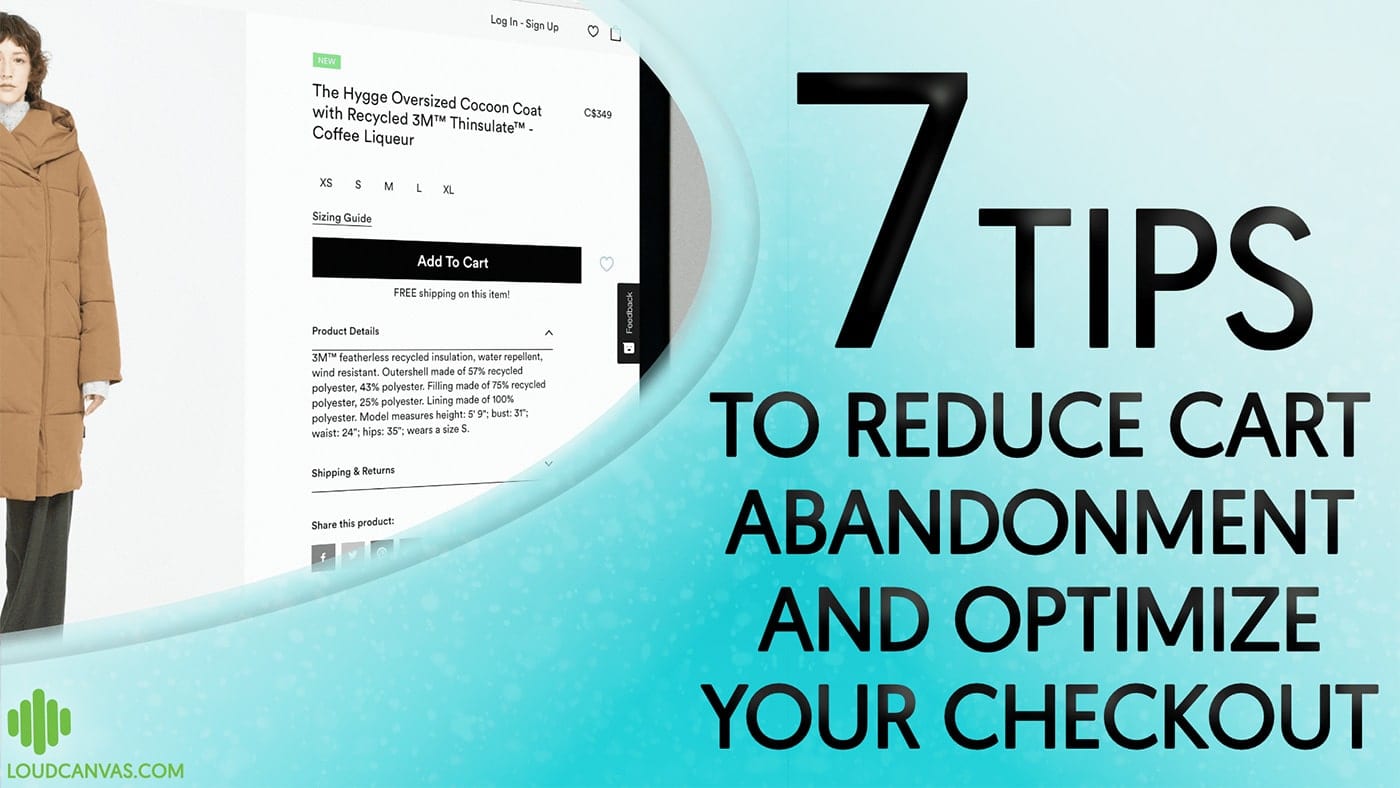 7 Tips to Reduce Cart Abandonment and Optimize your Checkout
Getting the checkout process streamlined is one of the most important pieces of any successful eCommerce site. A streamlined checkout will help reduce cart abandonment and help users finish their purchase. We've compiled 7 different tips to help reduce cart abandonment on your eCommerce site.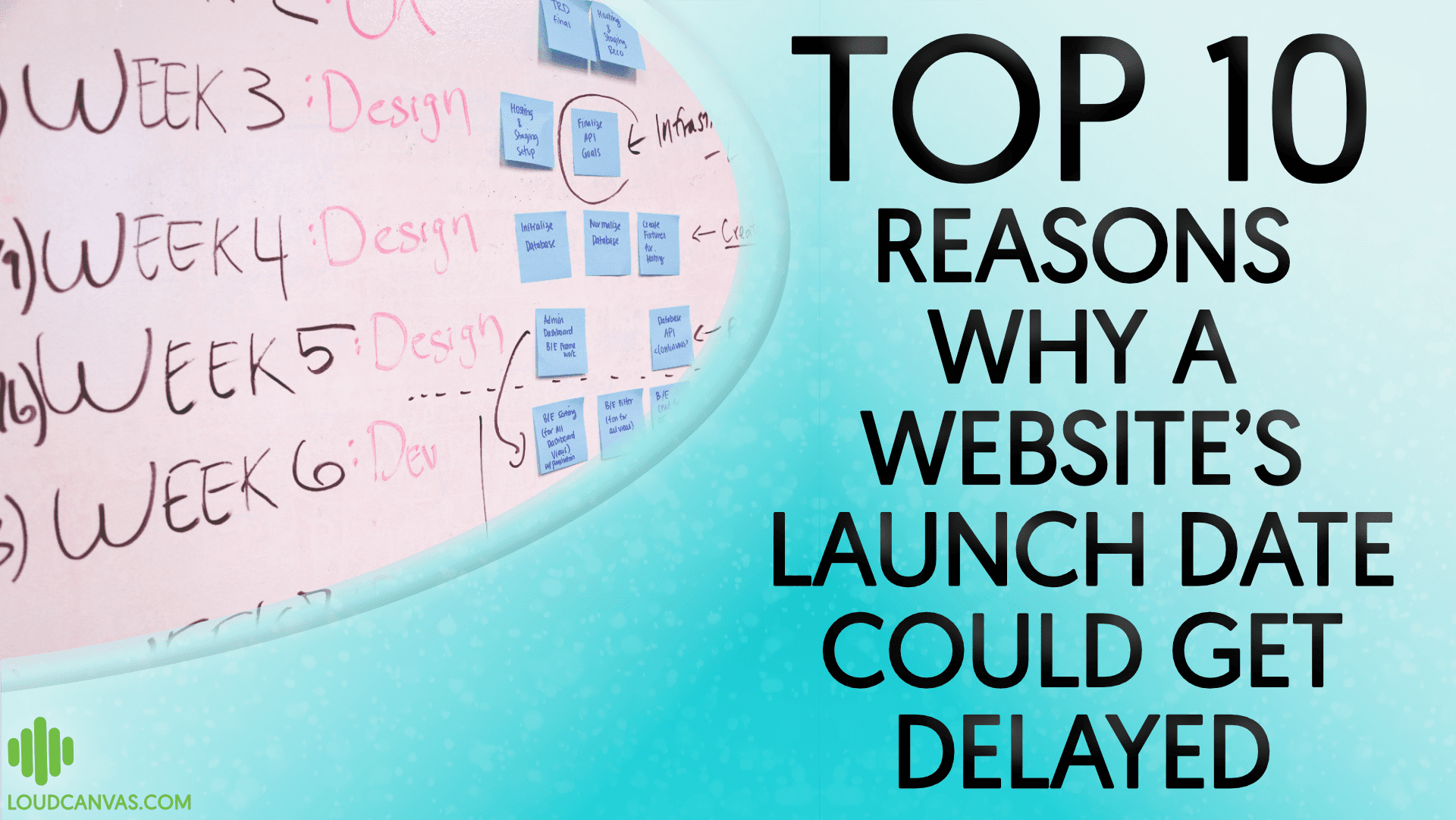 Top 10 Reasons Why A Website's Launch Date Could Get Delayed
Building a professional website is a lot of hard work and planning. In a perfect world, everything always goes according to plan. While there are several reasons that a website launch might get delayed we've compiled 10 of the most common so you can watch out for common pitfalls.
Explaining the difference between User Testing and Usability Testing
What is the difference between User Testing and Usability Testing? Both terms are often thrown about interchangeably. Let's uncover the differences between these two terms and what purposes they have when it comes to perfecting the User Experience.