Pay Per Click Advertising
Highly Targeted, Quick Results
Pay-Per-Click (PPC) Advertising is a great way for a new business to acquire leads fast. In some cases, a new PPC campaign can generate sales within hours of launching. That is why Loud Canvas has been the Pay Per Click Agency of choice for many of our clients.
SEO is the primary way to improve your search engine rankings. But even the best SEO campaign can take time to give you the results you want.
Many SEO campaigns can take 6 or more months to show any page one results. And even after that first year, SEO requires constant work to keep great rankings. Afterall competition for page 1 rankings is very high.
That is why SEO Marketing is a long-term strategy. Think of it as a marathon, while Pay Per Click Advertising is a sprint. Combine SEO with PPC and you have a winning combination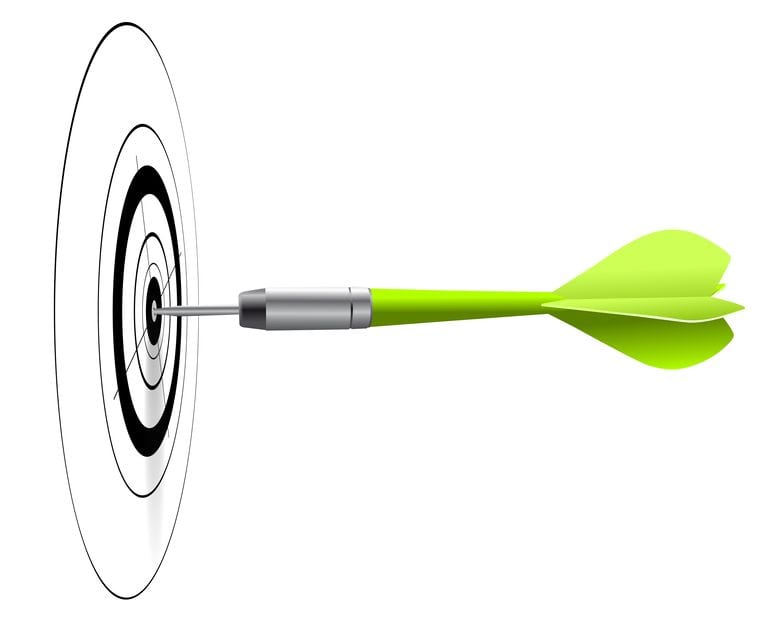 What is PPC?
PPC, or Pay-Per-Click advertising is a digital marketing method where you bid to have ads placed at the top of search engine results for strategically chosen keywords. The great thing about PPC is you only pay for your ads if someone clicks on them, despite the number of times they are viewed. No click, no pay. PPC is a powerful way to attract visitors to your website quickly.
"Businesses make, on average, $3 in revenue for every $1.60 they spend on AdWords."
(Hubspot)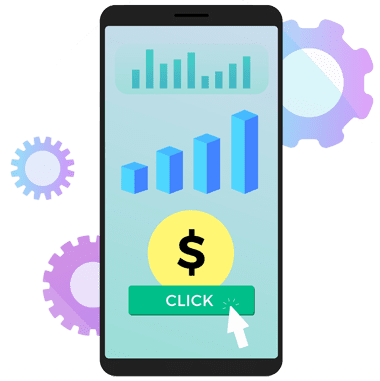 What Is PPC's Biggest Benefit?
You only pay if a searcher clicks on your ad. If a searcher reads your ad, but doesn't click on it, you don't pay a thing.
That's a whole lot better than TV or radio ads, or even newspaper advertising, that costs you money regardless of how many people are actually looking at, or hearing, your ad.
Loud Canvas PPC Strategy
Our pay per click strategy starts with real PPC experts doing keyword research. After analyzing thousands of potential search terms, we can determine what specific Google searches are most likely to be made by your potential clients. We will also know exactly when to show your ad, and when not to show your ad.
As an example, if you own a Boston based Physical Therapy Clinic your ad should show if someone searches for "Best Physical Therapist in Boston". But you don't want your ad to show if someone searches for "Best Physical Therapy Schools in Boston".
But that is only part of the process. Your ad has to be written in a way that is going to entice searchers to click on it. And more importantly once they do click on it, you are going to need a landing page that converts that potential client into a lead.
We are experts in writing ads and creating landing pages that convert those clicks into solid leads. With PPC advertising we will drive highly qualified traffic to your website, and help your business grow.
Drive Only Qualified Leads
To Your Website
The top 5 reasons PPC should be part of your marketing strategy:
1) 65 percent of all clicks made by users who intend to make a purchase go to paid ads (Wordstream).
2) 40 percent of brands want to increase their PPC budget, indicating that this is an effective and lucrative tool for marketers (SocialMediaToday).
3) The top 3 paid advertising spots get 46% of the clicks on the page (powertraffick.com)
4) For every $1 spent on Google Adwords, businesses earn an average revenue of $2. (Google)
5) Traffic brought through PPC advertising yields 50% more conversions than organic advertising. (Moz)
Do you want to give PPC advertising a try? Call us today at (833) 568-3226 for a free Pay-Per-Click Advertising Consultation, or fill out the form below. We would love to help you.
Here is just a sampling of the Digital Marketing Services we offer :
We can help your business revitalize its Digital Marketing Strategy or assist in areas where you are looking for additional expertise.
With a wide range of skills and strategies we ensure you are getting the maximum benefit for your unique needs.
Exposing Marketing Secrets
Jumpstart Your Own Web Design Survey With These Questions + Free Download
Looking for help to create a web design survey?
Asking the right questions early on helps make the rest of the project flow easily and makes the final product more impactful for the client. We've gone ahead and assembled some of the questions we always start with so you can kickstart your survey.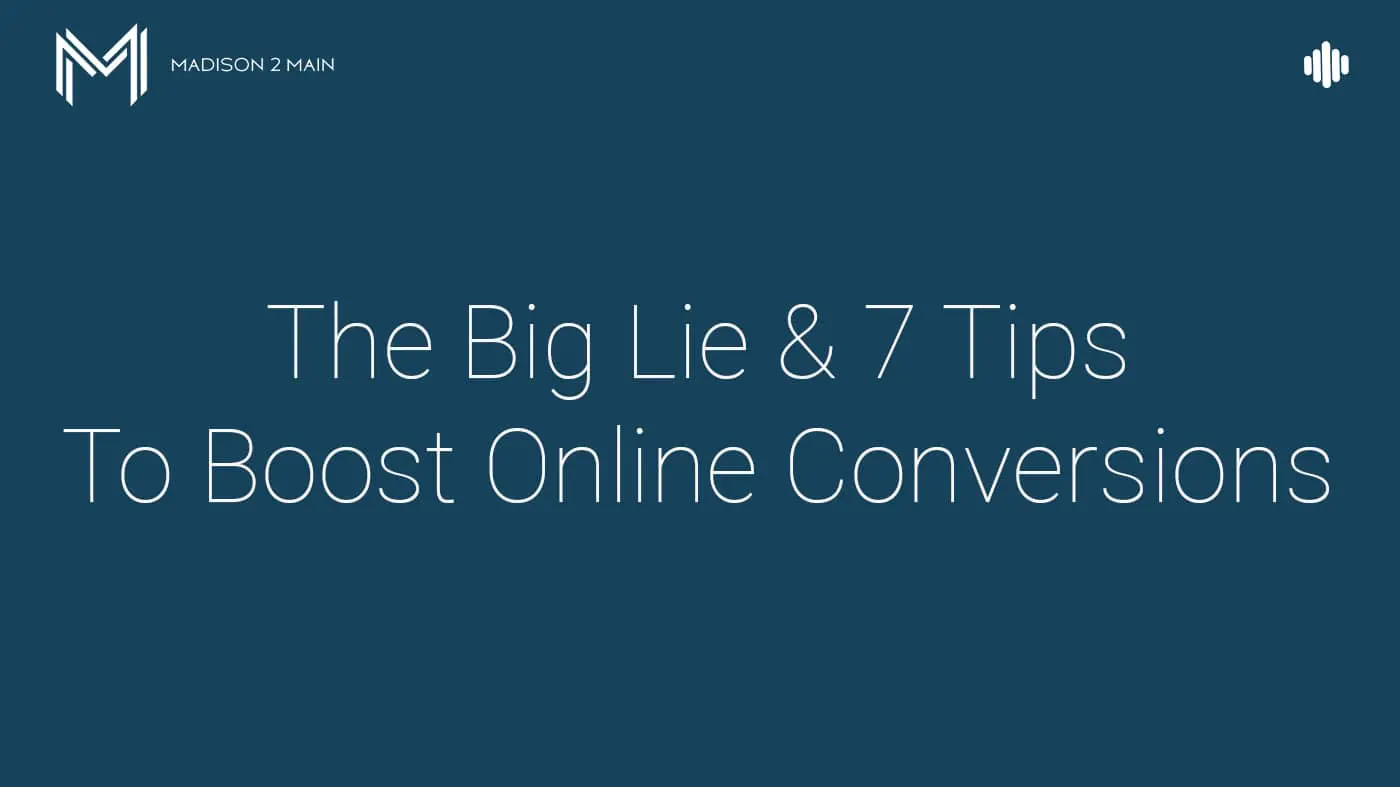 THE BIG LIE Your Website Tells You and Our 7 Tips To Boost Online Conversions
It's time to stop falling for the BIG LIE and boost your online conversions. We've compiled a list of 7 tips to help you elevate conversions on your site and improve your return on investment.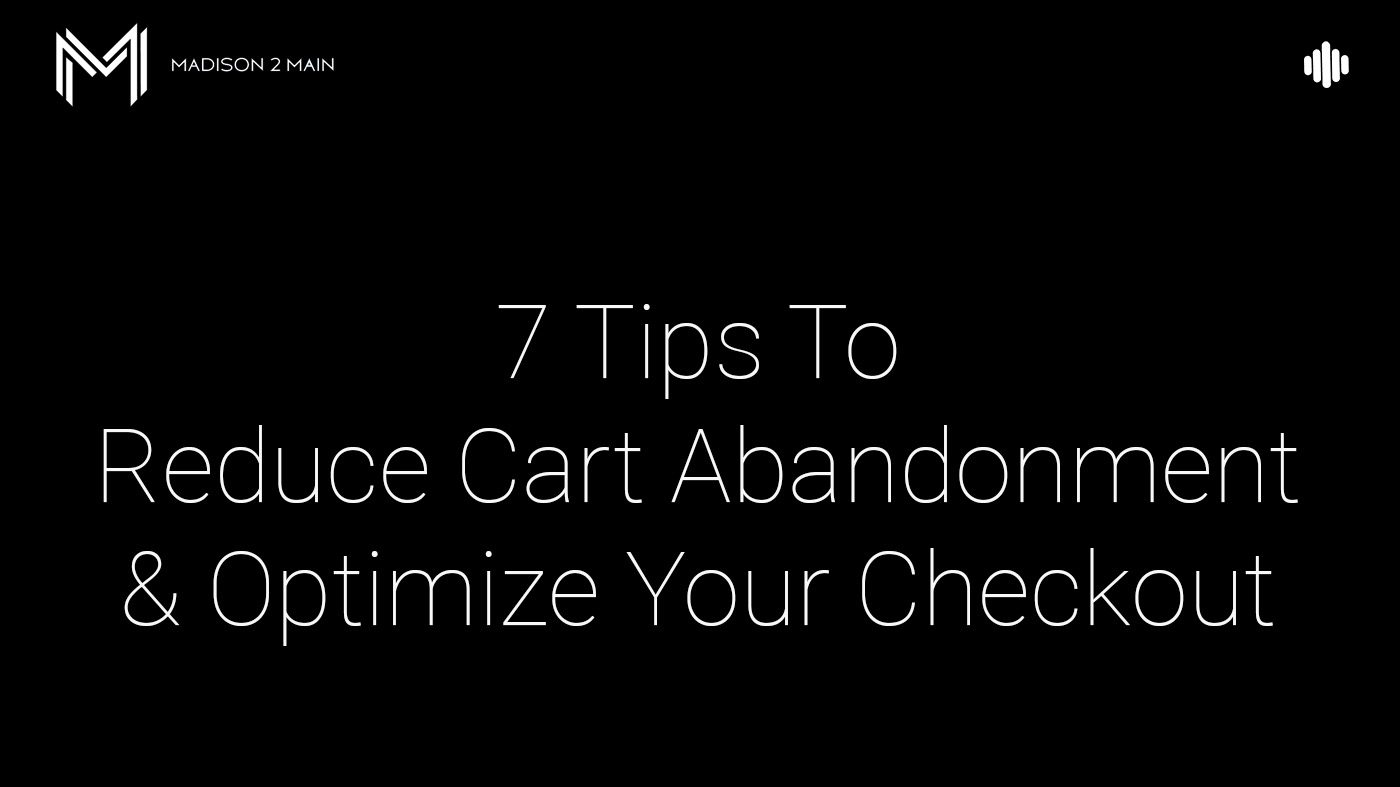 7 Tips to Reduce Cart Abandonment and Optimize your Checkout
Getting the checkout process streamlined is one of the most important pieces of any successful eCommerce site. A streamlined checkout will help reduce cart abandonment and help users finish their purchase. We've compiled 7 different tips to help reduce cart abandonment on your eCommerce site.