Loud Canvas Media
A Leading Website Development Company for Over 15 Years
Most people assume a web designer and a website developer are the same, after all, they both build websites. However, the differences are many, and to build a truly professional website you need the skills of both.
So, What Are the Differences?
A Web Designer works primarily on the front end of a website, designing the layout and flow. They are the creative minds of a website, while the website developer is the one that works in the back end, writing the code that enables the website to look and function in the way the designer has envisioned.
Think of the web designer as the architect of a website, while the developer is the contractor. You need both to create a truly remarkable website. Together they create websites that help businesses succeed.
We are proud to say, the Loud Canvas Website Design and Development Team is second to none. They have been developing websites for over 15 years that continue to help our clients succeed. Just ask them.
Or check out our Google 5 star reviews.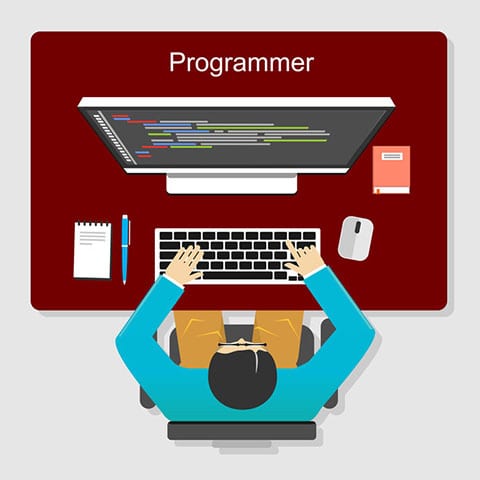 Why Professional Website Development?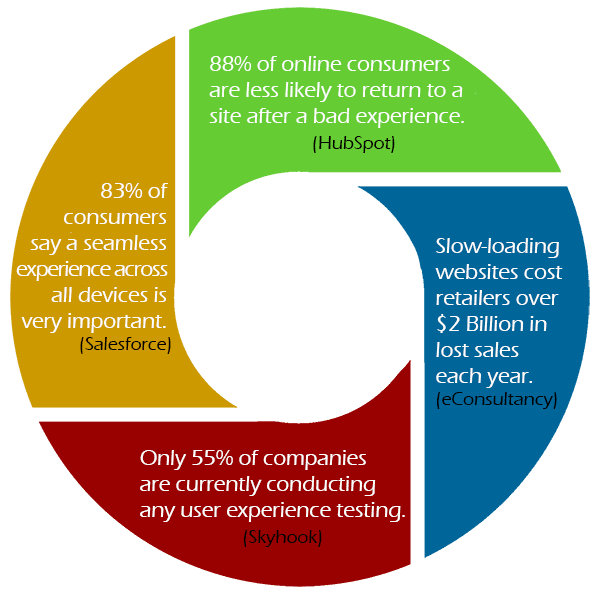 Complimentary Website Development Consultation
Call us today at (833) LOUD-CANVAS (568-3226) and we'll give you a complimentary Website Development Consultation, or fill out the form below.
We would love to help you.
Most Important Elements of Website Development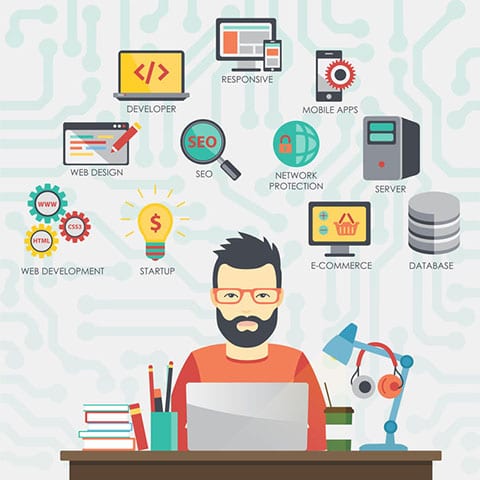 A Powerful CMS, Built on a Solid Infrastructure
The functionality of a website is directly related to the Content Management System (CMS) and the programming used to create it. This is especially important when creating an ecommerce website. The platform used plays a big part in your site's user-friendliness and its ability to maximize SEO best practices, so that you are easily found on search engines.
User Interface That Enhances the User Experience
The user interface is where the interaction between website users and website design occurs. Are your menus and links on your pages created in a way that allows your website to be easily navigated? Is the design user friendly? Can your user easily find the information they are seeking? The answer to all these questions should be yes. The ease and functionality of your website is an important aspect of how successful your site will be.
Responsiveness
Your website is going to be opened on multiple platforms including Windows and Apple computers; and viewed on multiple browsers including Safari, Explorer, Chrome, Firefox, and a multitude of others, all of which have their own unique ways of operating. In addition to that, it is going to be viewed on different size screens from mega screens that can be 50" or larger, down to a 6.5" cell phone screen, or smaller. Our website development team assures your website is going to look beautiful no matter what size, or brand of your device, or the browser it uses.
Speed
Your ability to maximize the time users stay on your site, and to lower bounce rates, is directly related to the time it takes to load your website. Proper coding, minifying java and CSS scripts, proper caching, and hosting of your site are all things we ensure are operating at their highest levels when you receive your new website.
Security
Professional website security requires proper coding across your entire website infrastructure including the code used to create your website, the configuration of your website hosting server, and the requirements for creating and renewing passwords.
When it comes to website development, no matter your need we are here to support you. We care about all our clients' success and work hard to make it happen. Ask our clients. It is what inspires us to do our very best for each and every client, no matter how big or small.
What people are saying about Loud Canvas Media
We're proud about the hard work we put into every project. Check out what our clients have to say.
Here is just a sampling of the Digital Marketing Services we offer :
We can help your business revitalize its Digital Marketing Strategy or assist in areas where you are looking for additional expertise.
With a wide range of skills and strategies we ensure you are getting the maximum benefit for your unique needs.