It's time to stop falling for the BIG LIE and boost your online conversions.
If you're a product of the 80's or 90's, you likely remember the movie Field of Dreams, a movie about an Iowa farmer that heard a mysterious voice from his cornfield saying, "If you build, he will come."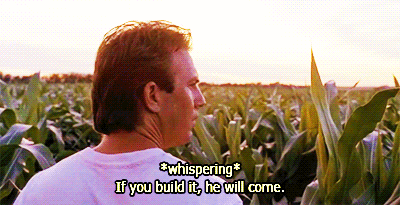 Unfortunately, this famous line from the movie tends to be the operating mindset of many when building their online presence; "If you build it, they will come." This is THE BIG LIE.
There are Billions of Websites
The truth is it's not the 1990's, a time when the volume of websites that existed on the internet was in the thousands (in 1995 there were only 23,500 websites), it's 2022 and there are over 1.18 Billion Websites on the internet.
Sadly, the days of easy customer acquisition by simply creating a website are over. Search engines receive around 5.6 billion searches a day. There are so many websites and so many searches that attracting customers to your website (even your current customers) is nearly impossible with a website alone.
Worst still, even if you recognize this as problematic, you might think that the solution is an intensive digital marketing plan. Maybe this was all a trick to sell you some Pay Per Click ads or an awesome new Landing Page. I mean you are reading this on an agency's website, so surely we're using this as a lead-in to sell you some SEO.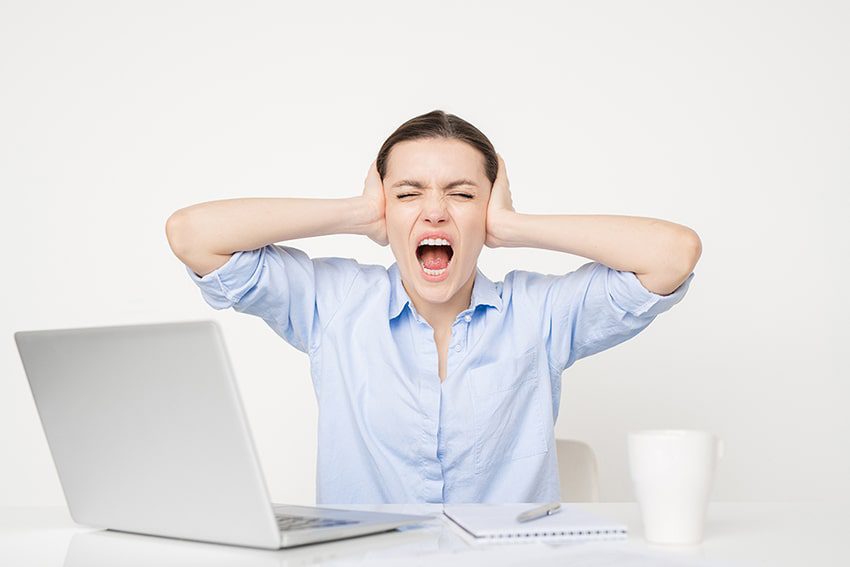 A Conversation about Conversions
Not quite. Let's say you're following along and jive with everything I've said so far, what's the point of earning thousands or even millions of visitors to your website if they don't do anything? Quickly slapping in some analytics software and counting page views isn't going to facilitate growth for your business; it just makes it easy for your website to lie to you.
Conversions are what really matter. Whether that means scheduling an appointment, purchasing an item, using your services, filling out a quiz, or even just sending you an email.
We've talked about why your website might not be converting users before. But understanding what actions are most important to you and what metrics matter is the first step to making your website a success. Once you know how you want your visitors to convert you can begin taking steps to help them get there. Plus you'll be able to measure the metrics that actually matter such as button clicks or form submissions. This is THE KEY to increasing your conversions and return on investment.
7 Easy Steps To Increasing Conversions Online
1. Understand your goals. What do you want users to do?
You cant help your users convert if you don't know what you want them to do. The first step to increase conversions is to break down the primary goals and secondary goals you have for your users.
So what do you want your users to do? Some examples of goals might be…
Get in touch with a sales representative
Purchase a product or service
Sign up for a free trial
Join a newsletter
Schedule an appointment
Start by breaking down what you want your users to do, this will make it easier to identify how your website can help users accomplish these goals.
2. Analyze what content and what steps on your website facilitate the user's journey to accomplish your goals
Now that you know what you want your users to do you can start looking at what tools on your website are going to help them convert.
Your website is a living entity. It should live on, grow, and expand with your business. However, if you don't know what content, offers, functions, and steps are on your website that facilitate the user's journey to accomplish that goal, you will be missing out on conversions.
That's why it is important to take a step back and figure out what is working and what is not. Going through the process of analyzing your site's user experience makes a huge difference in your return on investment. You can do this by plotting out your website's journey and then mapping out what content, offers, functions, and steps on your website facilitate the user's journey.
3. Implement user behavior monitoring that allows you to see the following things:
Knowing your users is a massive help to being able to create content that will help them convert successfully. Tools such as Google Analytics and Google Tag manager make tracking users' behavior accessible for any website.
Analytics tools like Google analytics are also the easiest way to enable your site to lie to you. While tracking pageviews can be helpful to figure out the popularity of your site it requires some more work to be able to track the data that's leading to actual conversions.
Using behavior monitoring tools you want to keep track of…
Where the user came from (google, social, direct, etc.)
What device is your user using
The  region your user is accessing the page from
What actions did that user take on your website
What was the user's journey
Whether that user is a first-time visitor or returning visitor
4. Review those key performance indicators to identify:
Knowing what pages users are visiting, and which ones they are bouncing on, will help you map out where problems might be with your user experience. In order to do this, you'll need to review the user's behavior when they are on your site to identify which of your marketing efforts are producing the highest quality traffic. From there you'll be able to identify the inefficiencies in your user's conversion journey and what your conversion funnel looks like.
A conversion funnel is the series of steps that a user goes through to complete a conversion.
For example, let's say you are selling baseballs for use at your new baseball field and your target user were those that wanted to buy baseballs.

An example user could go through four steps: Search for baseballs for sale, click your website in the search results, review the offers on your site, and then purchase.
The start of your funnel will change based on your analysis as to what marketing efforts are producing the highest quality traffic. Maybe visitors coming from Instagram ads are doing great while those from Twitter are bouncing. You can use this information to focus on your Instagram ads while identifying why Twitter might be an inefficient source.
Once you've captured your initial traffic you have to analyze the user's journey on your website and identify inefficiencies in your user's conversion journey
5. Optimize the user's conversion journey
Every user goes on a journey when they visit your website. Your job is to make the journey to complete your identified goals as easy as possible. User testing and usability testing are great ways to understand how to improve your website's user experience.
Update your content and copy to help guide visitors to become successful conversions. Often times reducing the number of options that are in a user's path and perfecting the microcopy used can dramatically improve conversion rates.
Remember: the fewer clicks it takes to do something, the more likely your users will do it.
6. Increase your marketing efforts with your highest performing acquisition channels (google, social, etc.)
Once you've figured out your goals, put in tools to track your user's behavior, and began optimizing your user's journey it's time to start refining your marketing efforts. By now you should be sitting on a nice batch of data indicating your primary sources of traffic.
You'll be tweaking the top of your funnel in this step. The goal is to identify your best sources of traffic and put more resources into those sources by pulling from less successful sources.
Stores that rely on selling art or home goods might find a ton of success on Instagram ads but pay per click might be a too competitive market for their goods. There is no shame in taking resources away from a traffic source that's not working for your business. Every traffic source that you try out and learn from is another opportunity to refine your funnel to increase your overall ROI.
Your audience is constantly evolving and expanding as your business grows, so it's important to be open to different opportunities to reach them. In short…
7. Don't be afraid to try something new
The best websites and the best marketing plans aren't static. They are constantly evolving and changing with their target audience. Consistently trying out new methods to help users convert will provide learning opportunities that can exponentially increase your return on investment.
Whether you are using formal methods like A/B testing or just testing a new social media ad on Facebook. The ability to stay dynamic and try something new is one of the best things you can do for your website.
Try a new pop-up that triggers by detecting exit intent. Try shortening your landing page. Try breaking down your process to its barebones. The point is to try something new whenever you can and learn from the stumbles.
The only way to learn what makes your funnel successful, what makes your baseball field successful, is to try something new.
That's it – That's the magic! If you follow those 7 steps you will see an increase in your conversion rates and ultimately a better return on investment!
Interested in hearing how Loud Canvas has helped hundreds of brands get results by implementing this strategy? Thoughts or questions on what tools help simplify this process? Send us a message today! We'd love to hear from you.