We've been using WordPress for a long time now. Ever since its launch in 2003, the versatile content management system continues to grow year after year. Even as the internet continues to evolve, WordPress has found a way to stay relevant 17 years after its inception. Now, powering more than 455 million sites worldwide (~35% of the internet) the software continues to dominate the market.
We've talked before about why we recommend WordPress for most businesses.  WordPress offers scalability, SEO friendly structure, unlimited customization options, and the freedom to operate on any hosting environment.
However, what exactly makes WordPress so powerful? How is it possible to create such a huge variety of sites with the system?
Let's go over what exactly WordPress is and why we are still in love with this open-source content management system.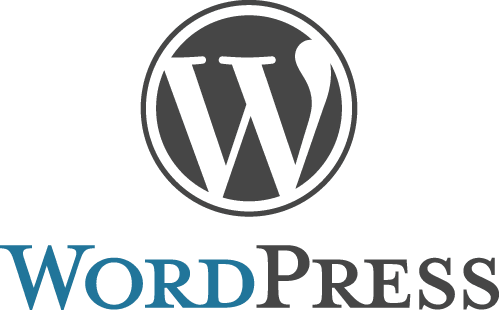 What is WordPress?
WordPress can be summarized as the most popular and powerful website builder in use today. The platform was created in 2003 by Matt Mullenweg and Mike Little as an open-source platform that anyone could use.
Based on PHP the open-source CMS  attracts a massive community of developers, designers, and digital marketers. Every day more and more professionals contribute to a massive library of plugins and themes for the CMS.
This allows WordPress to be used to create just about any type of site including E-commerce and large scale multi-sites. This is how the CMS is able to power such a plethora of sites, including several Fortune 500 companies. We use WordPress for most of our websites for clients including specialty E-commerce sites, Physical Therapy Networks, and informative business sites.
What's a Content Management System?
Older sites are often built without a plan in place for editing or introducing additional content later on. This forces users to update content to a server directly which can be extremely time-consuming and risky. Even simple changes may require several hours of work to make sure the change is consistent. As brands continue to expand their digital world, providing fresh content and updated information is a requirement to stay competitive.
This is where a Content Management System (CMS) such as WordPress comes into play. A CMS allows you to organize your website and its content so it's easily editable and scalable. WordPress lets everyday users and business owners update content without having to have extensive knowledge of programming languages. Owning over 63.3% of market share for all CMS's in use, WordPress dominates the market.
Providing the most versatility out of any CMS on the market, WordPress can be set up to allow even the least knowledgeable of technical users to update content with ease. This is important for our team. While we offer a full range of Website Management Services, we want to make sure our clients feel like they are in the driver's seat. Giving the option for users to update their own sites with ease just makes sense.
Power in Versatility
Every business and brand is different. Our team works with such a variety of businesses. Therefore, we need to be able to adapt on the fly without reinventing the wheel. WordPress's open-source style and a massive library of unique plugins/themes help serve that need perfectly.
WordPress is capable of creating just about any type of site, each looking unique from one another. The open-source nature of the system allows developers to create custom plugins and applications that run in parallel with the CMS. While stylish and modern themes are able to be coded from scratch providing aesthetics to fit your brand perfectly.
There are over 55,000 plugins available on the WordPress marketplace. For example, the popular Woo-Commerce plugin can be used to transform your site into an e-commerce powerhouse. While other plugins offer impenetrable security and increased performance for your site's SEO and google rankings. You can even build a robust membership site where users are able to access exclusive content.
Our team uses a small number of handpicked plugins to help all of our sites remain secure and increase their performance across the board.
Expand and Upgrade with Ease
WordPress's flexible system allows it to work perfectly for businesses that are constantly growing. The information architecture that WordPress uses allows sites to be duplicated and edited with ease. Options are expanded even further when you start considering a WordPress multisite which allows businesses to manage and update sites from a single system.
The price of WordPress is hard to compete with as well. Since the system is open-source, there isn't a licensing fee that goes along with the CMS. This helps keep ongoing costs low and prevents users from being locked in with a particular builder such as Squarespace or Wix.
Conclusion
WordPress continues to prove why its the best CMS on the market year after year. The open-source nature of the system and enthusiastic community elevates the potential of its sites far beyond simple blogs. Contact us if you have any questions about WordPress, we'd love to help!  
WordPress powers a lot of our own sites as well as fortune 500 websites. The system is more than capable to support any functionality with a huge community plugin marketplace and the ability to create custom themes and integrations. It is this versatility that has allowed our team to develop beautiful portfolios, e-commerce powerhouses, blogs, business, and membership sites without sacrificing your autonomy.
Our love for WordPress endures and shines through a lot of the work that we offer. We offer a full host of WordPress Developments services that work perfectly in tandem, our Managed Hosting and Security, Digital Marketing,  and SEO programs.