A simple Google search into print marketing will tell you all you need to know. An array of headlines that run the gamut from Print Marketing is Dead to Print Marketing is Not Dead (Not Dying Either) will flood your screen. Like most things, the truth can be found in the middle of the hyperbole. The fact is, print can be a very effective marketing tool–provided you use it the correct way.
Pre-internet (and even for some of the Interweb's nascent years) print was the standard by which all marketing and advertising were judged. Sometimes literally. But that was back in the days of ever-rising newspaper and magazine subscriptions. As people shifted their information sources to digital providers–and the digital wave overtook marketing–print advertising was no longer thought of as a viable marketing tool. But news of its death has been greatly exaggerated. According to an expansive study by Temple University and the U.S. Postal Service:
Print marketing enjoys higher engagement
Although digital ads are processed quicker, people spend more time with print ads
People have a stronger emotional response to print marketing
People remember print marketing better than digital marketing
The same study also mentions, "Most importantly, physical ads triggered activity in the area of the brain (ventral striatum) that is responsible for value and desirability for featured products, which can signal a greater intent to purchase."
While we are not saying that print marketing can solve all your marketing challenges, it can be useful when used properly and targeted correctly.
Who Are You Trying to Reach?
According to a Pew Research, one-third of people 65 and older do not have access to the internet and 42% use smartphones. Print advertising is also trusted more by those 65 years and older. As such, print advertising might be a good option for products and services that are aimed at an older demographic.
Similarly, luxury goods, hospitality, and travel buyers respond better to print marketing and tend to trust it more than digital marketing. Part of this may be the amount of money being expended and a (usually) longer sales cycle. Print is usually a more trusted media when a purchase decision is made over a longer period of time.
Stand Out with Print
Digital content has trained us to skim, and skim quickly. The human digital attention span is just 8 seconds, and that number seems to drop every day. We are all inundated with digital ads to the point where we now just tune them out as a way to cope with the onslaught.
As Brandon Ortiz stated in an Forbes article,
"The ubiquity of digital media has given print media a strange new power. Think of how special it is to get a written letter as opposed to an email. If you're trying to target a C-level audience, forget email — their assistant will just hit delete. But if you take your e-book, print it as a nice brochure, and mail it to the exec's office, it might get to their desk and leave a lasting impression."
Stickiness: More Repeat Impressions and Better Engagement
The exodus from the print media has left newspapers and magazines with smaller subscription pools. However, those subscribers who remain are highly concentrated and highly engaged target audiences. These people tend to savor their reading material, and they also save those materials for a longer period of time. This means that your marketing message is exposed to a targeted, highly engaged audience, more consistently over a longer period of time.
Customization and Control
Although you may think otherwise, there are highly customizable options with print. For example, an issue of People magazine that goes to an older adult may have advertisements geared to their demographic, and the same is true for the same issue that gets sent to the 23-year old college graduate.
You can also specify placement. So, you may want your organic dog food ad next to an article that talks about the benefits of a natural diet for dogs. And instead of an annoying little pop-up ad or small boxed ad on the side of your screen, you are able to provide a large, tactile visual for them to absorb.
Make a Lasting Impression
According to a study by the CPC (Canadian Post Corporation), consumers remember the brand name 70% better if they see it on a print ad (75%) compared to a digital ad (44%).  Surprisingly, 26% percent will keep direct mail marketing for future reference. And while most email ends up in the SPAM folder or deleted immediately, the same study found that62% percent of consumers actually enjoy checking their mail, putting them in a more receptive mental attitude for your brand message. Also, 80% of people open ALL the mail they receive.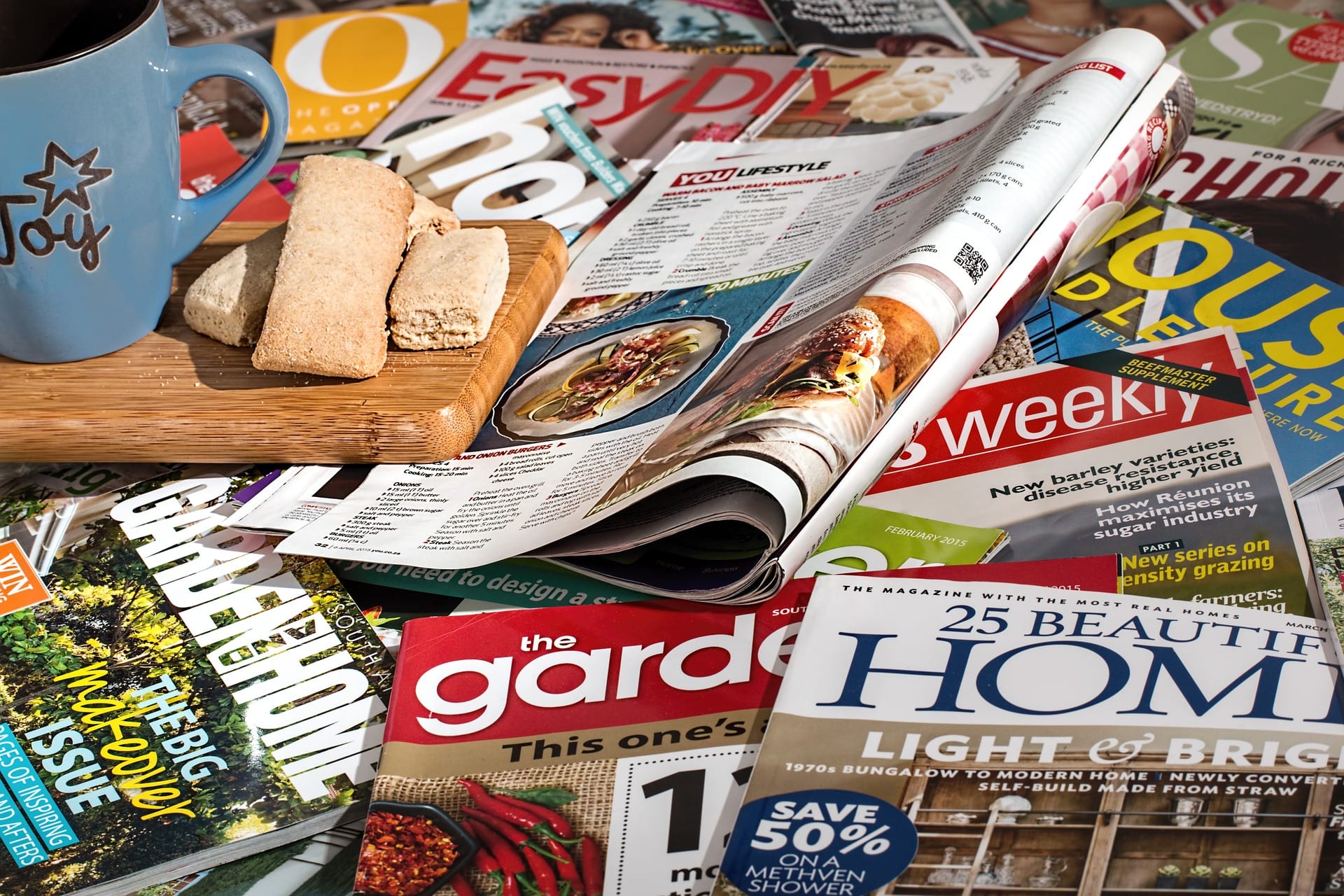 Like most things, print advertising is a tool that works best when used properly. Is print right for your next campaign? Truthfully, it depends (and would require a longer conversation). There are definitely areas where print provides a clear, tangible, proven advantage over digital media.
Direct Mail Marketing
Marketing Collateral

Brochures
Flyers
Data Sheets

Targeted Print Publications
Coupons
The trick is to recognize prints strengths and apply them (if warranted) in accordance with a larger overall marketing plan that includes both digital and traditional media.
So, don't dismiss a print component to your next marketing campaign. With a little ingenuity and creative thinking, it could be the untapped market you have been looking for.