As a premier Google Ads management agency, we work with many clients who request that we offer them an Ads "audit." The reasons for this are many, but typically we receive this request because the company is unsure of whether their Google Ads account is being managed properly. Often, these companies are managing their Ads by themselves and don't have great confidence in their ability to properly execute this. Additionally, they might have another agency providing this service for them, and they're concerned that the other agencies might be "phoning it in" or setting their account on "autopilot." Therefore, a Google Ads account audit can be an incredibly effective way to improve account quality and keep everything moving in the right direction: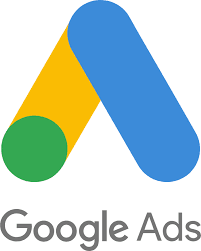 Question 1: What is the overall goal of the account and campaigns?
This is important because most accounts are simply thrown together without a lot of "goal-setting" in mind.
For instance, if your business is a restaurant, it's important to establish exactly what you're attempting to do with your Google Ads before spending even $1. Are you trying to drive people into your location? Are you trying to get them to order delivery? Are you trying to raise business during particular times of the day? The answers to these questions might all be "yes," which is fine, but each of them will require different steps and provisions within the account. Therefore, it's incredibly important to understand the objective ahead of time.
Question 2: Are the correct keywords being targeted?
More often than not, when we examine the keywords being targeted within an account, we find that the business is wasting a good amount of their budget on irrelevant searches. Here's how it happens:
Let's say your business is a lawnmowing service. Here's a likely list of keywords we'd find in your account:
Lawnmowing
Lawnmowing service
Lawn care service
Lawn care contractor
All seems good, right? Wrong. This keyword structure is almost sure to cause your ad to show up for searches like:
Lawn mower
Lawn mower service
Drake's lawn mowing
Jim's lawn mowing
Best lawn care tips
Best lawn care tools
Lawn care chemicals for spring
See the problem? Your business should not be showing up for these searches, but your keyword structure gives Google "free reign" to show your ads and exhaust your budget. This is a massive money-waster for most businesses.
Question 3: Is conversion tracking set up properly?
Conversion tracking is a MUST for any Google account and, sadly, it's rarely working the way it should.
What is a conversion? A conversion is anything happening on your website which is important to your business. It could be a phone call, a form submission, a click of a link, a minimum amount of time spent on the site, or something different.
In order to properly evaluate the health of an account and the ROAS (return on ad spend), conversion tracking must be installed. By the same token, it must also be installed in order for Google to properly show your ads to those people who are most likely to take positive action.
If you are interested in having a second set of eyes on your Google Ads account, or if you're interested in starting one, please get in touch with us!