On virtually every SEO Website Audit I have performed over the years there have been three major issues I have consistently found. If you do nothing else to your site, focusing on these three simple areas can have a significant impact on your click-through rate from your listing on a Search Engine Results Page (SERP), and on the quality of visitors that click through to your website. This is where SEO and Digital Marketing intersect to maximize results.
What's the difference between SEO and Digital Marketing? SEO is more technical predominately focused on attracting Search Engines while Digital Marketing is more creative focused on attracting people. When it comes to websites it is only by combining SEO and Digital Marketing you are going to achieve your best results.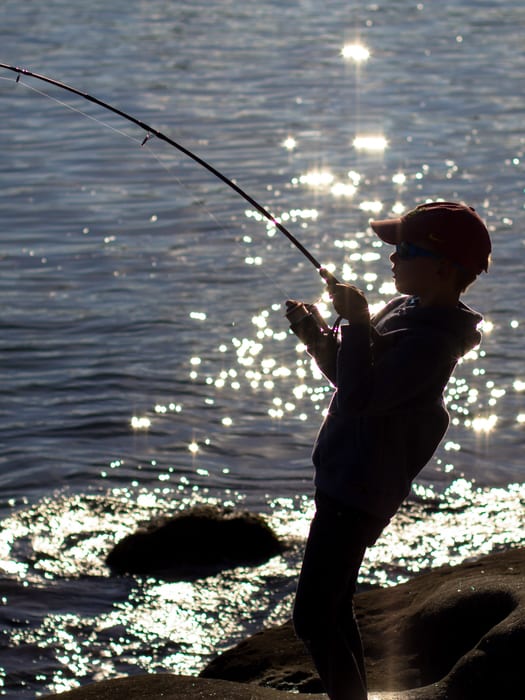 SEO and Digital Marketing in a way are a bit like fishing. You are using certain keywords and content in the hope you are going to get a prospective client to bite. The better your bait, the more prospective clients you catch. But if you are not using the right bait, no matter how many visitors come to your site, you are not going to be maximizing your potential clients.
It is important to remember, it is not the total number of visitors who visit your site that is important, but the total number of potential clients. You can have a huge number of visitors coming to your site, but if they are not converting to sales, what worthwhile results have you achieved? But conversely, you can have fewer total visitors come to your site with more potential clients, which can lead to higher conversions.
Here are three steps you can take now to increase the number of potential clients visiting your website:
Step 1 – Utilize Keywords with Commercial-Intent
What is a Keyword with Commercial-Intent? A keyword can be a single word or a complete phrase entered by search engine users to find information. Keywords with Commercial-Intent are normally what is referred to as long-tail keywords. Or more precisely, a group of 2 or more words or a phrase that is focused or specific to a search. Commercial-Intent Keywords often result in less search traffic, but because they are more specific, they result in higher conversion rates.
Keywords with Commercial-Intent are different for every industry. Retail Products, Restaurants, and Attorneys may share some similar commercial-intent keywords, but will also have a number of commercial-intent keywords that are specific to their product or service. Here is a sampling of commercial-intent keywords broken out by the above industries.
Examples of Retail Commercial-Intent Keywords:
Buy now
Discount (product)
Free Shipping
Promo Code for (product name)
Type of Store (Shoe, Gift, Pet Shop, etc.) near me
Specific Brand Name
Examples of Restaurant Commercial-Intent Keywords:
Type of Cuisine – American, Italian, Indian, Bar-b-que, Seafood, etc. – near me
Breakfast / Lunch / or Dinner spots
Date night restaurants
Fast food near me
Fine dining near me
Local Romantic Restaurants
Examples of Commercial-Intent Keywords for an Attorney:
Type of Attorney – Divorce, Bankrupt, Defense, Family, Tax, etc.
Law firms near me
Attorney Reviews
Affordable Legal Services
Attorney near me
Best local attorney 
Step 2 – Create Page Titles that attract potential clients utilizing Focused Keywords
Writing good page titles is essential in achieving higher rankings in search engine results and attracting prospects. Why? Because it is the title tag that a user first sees in search results, but it's also one of the factors Google uses to determine your page topic.
There are two primary objectives a well-written page title achieves:
Ranking your website in search results for a focused keyword;
Enticing qualified prospects to click through to your web page.
These two goals are not mutually exclusive, but they do sometimes have competing interests. If you rank well, but nobody is clicking through to your site, your ranking is less meaningful and will eventually begin to drop.
The best length for your web page title is 50 – 60 characters including space. At a full 60 characters, a bit of your title may be truncated, but the bulk of it should show.
It is important when writing your title, you keep your focused keyword in the front, and to have your company name or brand at the end. A focused keyword is that word or phrase that most specifically describes what your web page is about.
By abbreviating your brand, you will give yourself more room for your focused keyword. An example would be if your company's name is Acme Creative, Inc. you may just use Acme in the title. It is also a good practice to have a break such as the bar character | between your keywords and brand name.
Sometimes companies want to have their entire name in the title. The only thing this does is takes up needed real estate for your focused keyword. After all, it is the keyword that your potential client has used in their search, not your company name. So, if that keyword is less specific in your page title, they are more likely going to skip your listing for the listing where the title is more specific to their search.
Step 3 – Create a Meta Description that tempts potential clients to bite and click through to your website by making them an offer they can't refuse.
Many SEO's don't see your meta description as having high importance because Google does not require it, and will simply fill it in for you if you leave it blank. But that would be a mistake. Your meta description often is your only opportunity to attract a potential client searching for what you offer, and convincing them to click-through to your website. And a higher click-through rate not only increases the number of qualified clients finding your product or service, but it can also even increase your organic search engine ranking because Google will see your site as being more relevant to that specific search.
All of this is why It is very important to think of your meta description as an ad, and not just a plain description of your page. But how do you write a well-crafted ad that will rank highly in organic search? By following these easy steps:
Write your descriptions specific to your page
A diner specializing in American Cuisine and known for their hamburgers might write:
"Award-winning Gourmet Hamburgers. American Cuisine at its best! Click to see our menu and get 50% off your meal"
Always include a call-to-action within your meta description.
Examples of call-to-actions include "Find out how"; "Try it Free"; "Learn More"; "Check us out"; "Find out more"; "Get it now".
There are actually 2 call-to-actions in our sample meta description: 
"Award-winning Gourmet Hamburgers. American Cuisine at its best! Click to see our menu and get 50% off your meal"
Be sure to include your focus keyword within your meta description. 
When your meta description includes four focused keywords Google is more likely to use your description and highlight the keyword in your search listing. This makes your listing even more noticeable on the search page and also helps increase your click-through rate. 
Sample Focus Keywords in our meta description would be Gourmet Hamburgers or American Cuisine: 
"Award-winning Gourmet Hamburgers. American Cuisine at its best! Click to see our menu and get 50% off your meal"
Wrapping it up
By following these three SEO simple steps,
Utilize Keywords with Commercial-Intent;
Create Page Titles with Focused Keywords;
Create a Meta Description that makes them an offer they can't refuse;
for each page you create, you will improve the number of potential clients to your site, not just visitors.
Avoid the temptation though of using duplicate titles and/or meta descriptions on your website. By doing so you will only confuse the search engines and lose your rankings. Each title and meta description should be specific to the particular web page it is written for.
So, be sure to take the extra time to create Page Titles and Meta Descriptions that are going to best sell your product or services. Down the road, as your rankings climb, and your conversions increase, you will be glad you did!
Want to learn more about SEO and how to calculate your return on investment? Check out our earlier article How to Calculate ROI on SEO
Just starting out? Check out our SEO Frequently Asked Questions page to learn more.