SOVER.NET Discontinues Web Hosting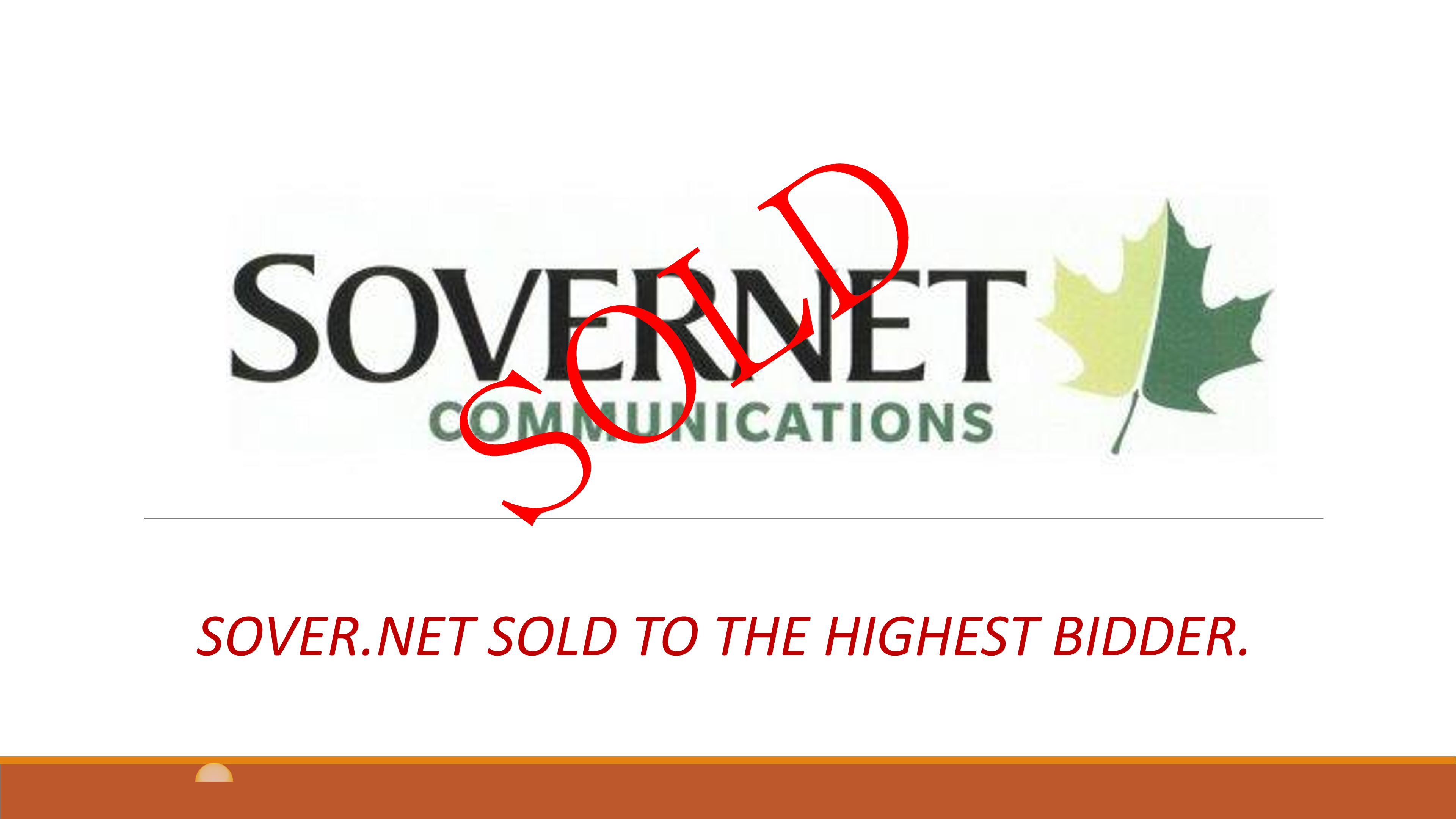 Clients Given until November 30 to leave
Sover.net is leaving many Vermont businesses in the lurch. After its acquisition by FirstLight, a radio blackout occured with little or no
communication being provided to their web hosting customers!
Recently a notice was sent out alerting all (previously) SOVER.NET customers that they have until Nov 30, 2018 to get completely off
their servers. This leaves many without knowledge of where to turn or whom can help.
Luckily Loud Canvas Media can be here to the rescue. For over 14 years we have been a proven web hosting and support provider to
hundreds of businesses in Vermont, New Hampshire, and Maine. We provide WordPress hosting and support, email migration, as well
as management for more sophisticated web applications and e-commerce platforms.
At Loud Canvas Media, we:
Guarantee that your site will be up and running–100% of the time! We have dedicated hosting* and dedicated DNS servers to ensure this.
Can provide you access to our Content Management System (CMS) so you can instantly add/edit content yourself. [Excludes Basic Hosting Packages]
Setup @yourdomain.com email accounts for you and your employees.
Perform backups of your database and files.
Provide enough diskspace to host all your files.
Provide enough bandwidth to handle your customer traffic.
Will be on call to answer any questions/concerns/issues re: your website.
Server Specs:
Linux Powerline Server 64-2 + cPanel
Monthly Transfer: 2000GB
Operating System: Centos 4.4
Processor: AMD Athlon 64 3500+ Skt939 Processor
Memory: 2GB
Port Speed: 100 Mbit Port
Server Capabilities/Features:
cPanel Access
Multiple FTP accounts
CRON enabled
SSL Support
Dedicated IP (if needed/desired)
(Full list of [boring] server specs available here)
SITE BACKUPS
Backups of your data and files are performed nightly and weekly, respectively. This is an automatic process. If at any time your data should become corrupted or needs to be restored for any reason, our support personnel will handle such issues immediately. [to date, data integrity or corruption has never has occurred on our servers]
EMAIL
Though you may keep your existing 'email system' in place if desired, LCM does choose to leverage Google Apps to maintain/host your email. As such you will have the ability to utilize the award-winning and widely-used "gMail" web application for the viewing of your email (via the web). You also have the option of using desktop applications such as Thunderbird or MS Outlook to interface with your mail via a mail client.
WEBSITE ANALYTICS / REPORTS
At the launch of your new website you will have instant access to day-to-day analytics reports. These will indicate who your visitors are, where they are coming from, and how long they visit your site (among many other things). LCM utilizes the "Google Analytics" online software to facilitate this reporting. Certain employees or "site admins" will have direct access to these reports.
DOMAINS
We can purchase and maintain any/all domain names on your behalf—or transfer pre-existing domains to our account with domain provider DirectNIC (www.directnic.com). You still retain total control (and ownership) of your domain(s) but without the hassle of maintenance.
SECURITY
At Loud Canvas Media we place the integrity of our customer data in the highest regard. All precautions are taken to ensure your sensitive data is not lost, stolen, or mutilated (by online hackers, hacking attempts, unauthorized users, etc). We employ Security and Monitoring software on our servers to protect against attacks. In addition we have a firewall setup to block IP addresses of malicious online users. Four subsequent, failed username/password attempts result in automatic blocking of web-persons.
To date, we have never had an account on our servers compromised or client data lost. In the case of any security, performance, or data-integrity issues, our staff will be immediately accessible to ensure the situation is handled immediately!
We also offer WordPress Virus Prevention and Monitoring Services for our customers who use WordPress.
Is your desired domain available?
---
We support and host websites for clients all over the United States (and even overseas)!
However, we especially cater to the Somersworth NH, Dover NH, and Burlington VT areas.