Arthur Thomas Properties
Arthur Thomas Properties
Dover, NH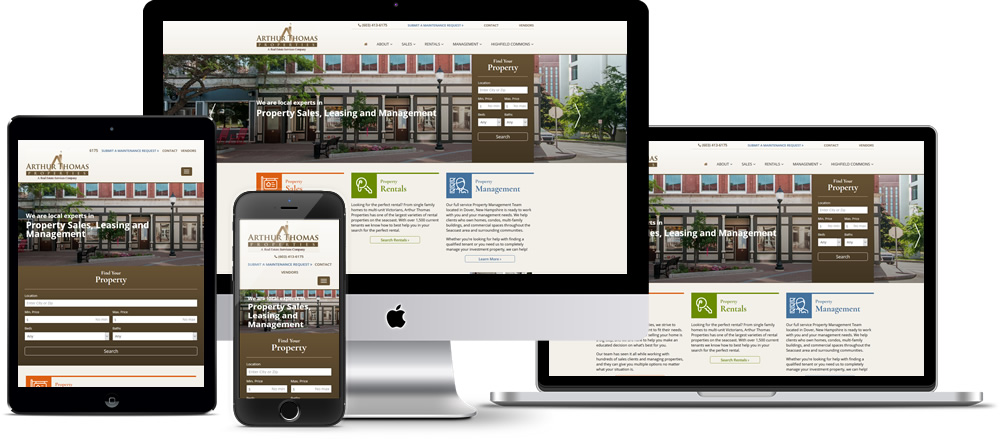 LCM worked with Tom at Arthur Thomas Properties to redesign their public-facing website. He wished to showcase a number of principal components, including their properties for sale, properties for rent, and make it easier for tenants to request maintenance/support. We accomplished these features through slick API integration, allowing MLS and property rentals to showcase on the website.
The end result is a brilliant website design, made complete with a flexible back-end which allows Tom's staff to make changes to the site easily and quickly.
---
GET YOUR ONLINE PRESENCE DONE RIGHT
Loud Canvas Media not only has the skills to design your website, but also to manage it as well! We can implement a CMS so you have full control; or we can take care of every minor content change for you so you don't need to worry about the technical controls.
And we don't stop with your website; we can assist with your branding and business marketing strategy, too! For example, we can manage your social media platforms so that it's one less thing you need to do with your day. Yea, we pretty much got your back in everything so you can stay busy running your business. :-)
Interested in learning more?
Get Started Now!
Get your online presence done right
or use this quick contact form