The Former Website: A Digital Challenge
The furniture at Hubbingtons is of the highest quality. Hand-selected by the owner, they had to have a way to display this quality to the world. They were on a custom e-commerce application which was not working as they needed. They were looking for a way for people to easily purchase items from a manageable platform. Their former website did not showcase the caliber of furniture that needed to be on display with pricing and the option to buy. Building out a new site would require a custom migration of 6,000 products.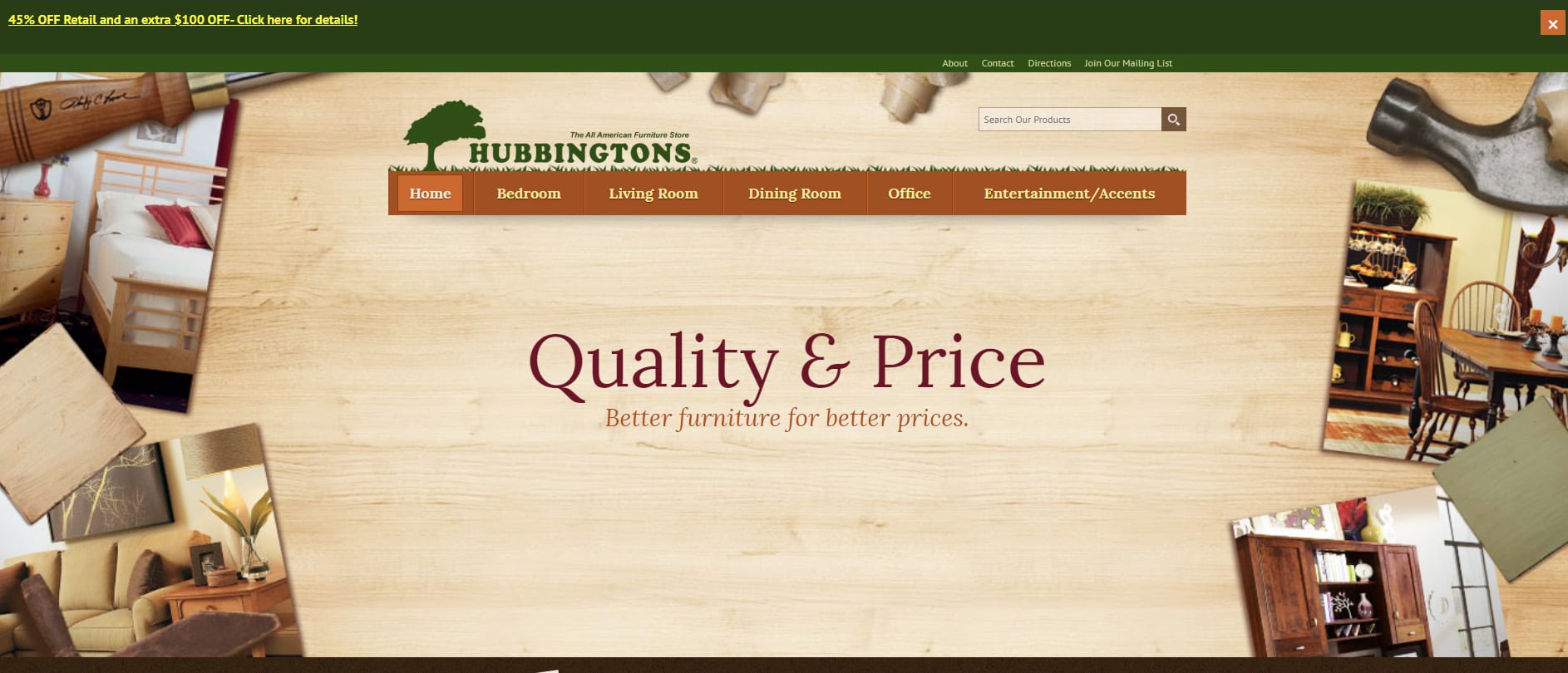 How we approached the challenge
Project Discovery Was Crucial
We spent a good deal of this project working closely with Peter from the very beginning in order to better understand the problems encountered on his previous website and learning his frustrations with the legacy sales and customer engagement process. The E-commerce platform he used was ancient, clunky, and completely unsupported; so our first mission was to tear it out, understand the database, and start putting in place a future-forward technology that was supportable and stable for long-term growth.
Implementing an Easy E-Commerce Solution
To achieve our goals, we employed the WordPress CMS alongside the E-Commerce capabilities of WooCommerce. These two technologies, combined with some very specific functional Woo plugins needed to support Peter's niche process, were able to deliver the results we needed. In the end, almost 400 hours were expended on this project; but the results and final product speaks for itself…
The New Polished Website: Problem Solved!
Loud Canvas developed a high-quality e-commerce website that showcased the various builders, types of furniture, and wood that allowed the customer to select the exact product they desired. Now, customers were no longer limited to experiencing the superior character and condition to in-store only. Hubbingtons now has a beautiful and functional site that matches their furniture's traits, a representation that complements the essence of their exceptional brand.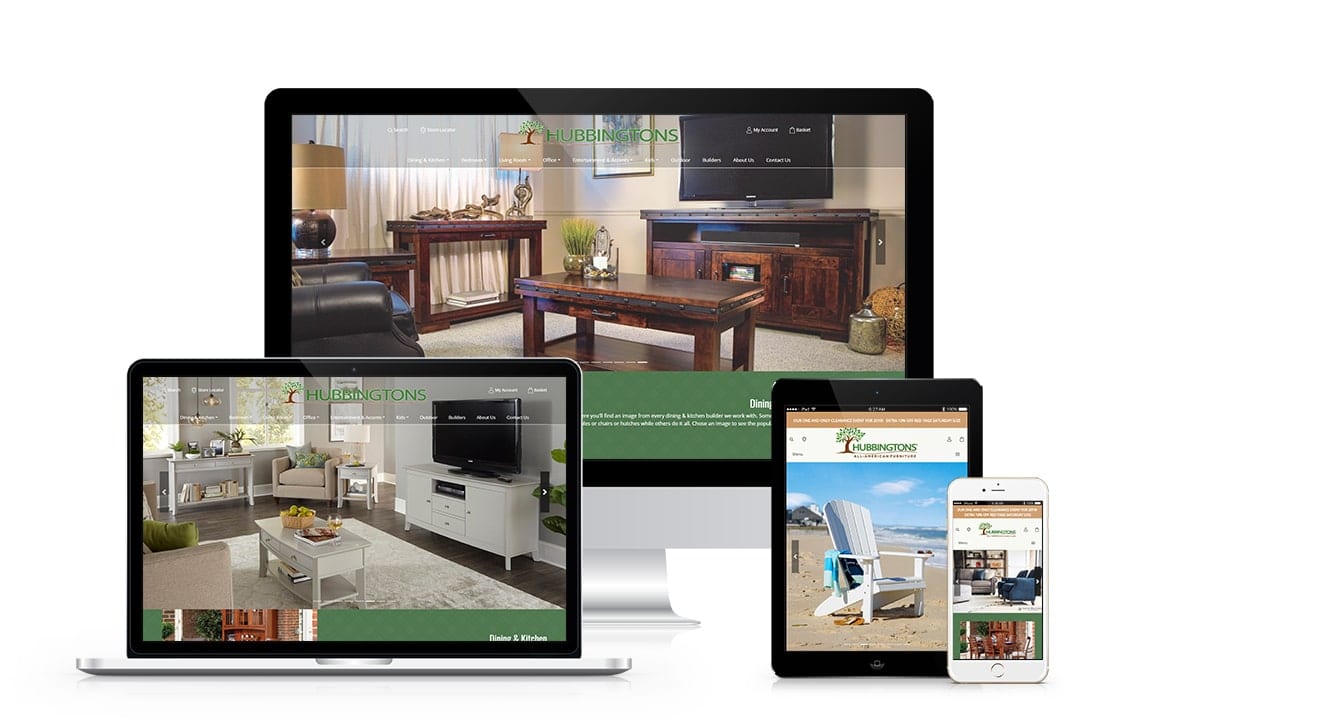 We have just finished up having Loud Canvas do a new detailed e-commerce site for Hubbingtons Furniture. I have done this with other agencies in the past and was not looking forward to the experience. It is usually filled with miscommunication and extra charges and often a finished product that is more what the agency wanted and not what I wanted. Working with Loud Canvas was totally different. George (the developer/designer) was constantly asking for feedback to be sure things were going in the right direction and Sean kept checking in to be sure I was pleased with the progress. We never felt overcharged or ignored and they were always quick to solve problems without pointing fingers. This is a company you can trust your business to, that will work hard for your success.