What people are saying about Loud Canvas Media
We're proud about the hard work we put into every project. Check out what our clients have to say.

We really love the personalized attention we receive and our new site is a huge upgrade for us. We feel that it will help take us to the next level in where we want to be as an organization.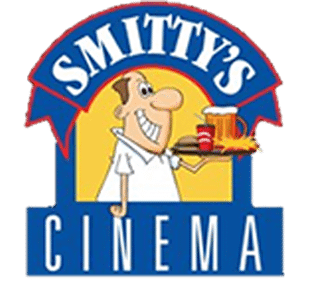 I can't say enough amazing things about the Loud Canvas Team! They were able to offer us an amazing service at an unbeatable price – they continue to impress long after our site has launched. They are always quick in their responses to our questions and go above and beyond when it comes to support by recommending new and exciting ideas to us as a company. The company and I value our relationship with Loud Canvas Media very much and are excited to continue to grow with them in years to come!

Excellent experience working with Loud Canvas Media. Was referred by a colleague due to their quality of work. Was not disappointed at all throughout the entire web design process. Sean clearly portrayed expectations, timelines, costs, and was there to answer all questions throughout the process. Looking forward to continued growth with LCM and the relationship ahead.

Loud Canvas is a great company to work with to create a wonderful, professional website! Everyone involved responded quickly to any questions or concerns and made sure to make any changes promptly. They helped my office create a professional website that is easy to navigate for all our patients, helping us provide easier access to information to all. I would highly recommend Sean and the others at Loud Canvas to help create a great website for any business!

You have been very responsive and gets things done very quickly! With regards Social Media, I think you've done a very nice job and [the team] is also always very responsive. The design process for the website and logo went very well! I think we went back and forth a lot looking for what I wanted and LCM was very responsive again with getting the right design for what I was looking for.

The support and service I have received from the brilliant and talented members of the Loud Canvas Team has been exceptional. Whether it was problems I encountered with my old, outdated website, or the incredible design, look and function of my newly launched website, I have been extremely happy with the results. When there were issues, the solving of problems was done in a fast, efficient manner. Their communication skills are highly effective and their ideas both inspirational and practical. While designing the new website, one of their designers Owen Bick, heard my dream and vision and made it come true. I am already seeing results from my newly launched, beautiful site! Loud Canvas Media is the place to go to for website design and development, website support, and expanding into the world of social media.
My business has worked with LCM for four years. As a designer I have particular ideas about how I want my website to look and function. LCM has been great about working with me to implement my vision in a way that is targeted to my specific requirements. I launched the initial version of my site with LCM about four years ago, and then launched a newer version last year. In both cases, it was a pleasure to work with LCM. Their staff has always been prompt, responsive and professional when I have a question or need advice. I have recommended LCM to friends and associates in the past and will continue to do so with confidence.
It's tough to quantify what it is that differentiates very professional designs from the more amateur designs but you guys definitely knew what it takes to get that very high end look.
I have worked with Loud Canvas Media for five years, and have never once been disappointed by their work. They are professional, responsive, and dare I say…brilliant. They have a very keen sense of how to connect to their clients and how to bring their client's vision to life. Their work has been instrumental in the success of my endeavors and I can not imagine working with anyone else; they exceed expectations at every turn. These guys are true artists.
Working with Loud Canvas has been a wonderful experience. In a time when people are getting their information from the internet more and more, we knew that a strong internet presence that was well-organized and up-to-date was an essential marketing tool. As a non-profit, being able to make updates to our content and design our own graphics gives us the flexibility to remain relevant while keeping costs low. Whenever there is a change that needs to be made on the development/programming side of things, Sean and his team are so quick to make those changes. I (being the organization's internet marketing specialist and website lady) am able to work from home and choose my hours to work. There have been times I have sought the expertise of the Loud Canvas crew at late hours or on the weekend and they are right there to help me out. This is a wonderful company with a great staff and a wonderful product.
LCM is very quick to respond to any questions and concerns that arise at any time; they are able to address my questions promptly, resolve any concerns I may have, and respond in a very professional manner. I highly recommend Loud Canvas Media!
Loud Canvas' work is meticulous, their timeline is immediate and they deliver projects at 1/3 of the cost of their competition. There's nothing more I can say or desire.
I've worked with at least 4 other website developers and Loud Canvas is consistently (and significantly) less expensive than all.
I used Loud Canvas for 4 separate CMS migrations and site updates. All four projects were delivered earlier than predicted. (Their contracted estimated delivery date was already ahead of my expectations.)
Thanks so much for your help, our new site is up and running! It's nice to work with a local company who is responsive and helpful, especially after having dealt with some of the big companies that aren't. We are happy LoudCanvas customers and will certainly recommend you guys to anyone who asks.

For the past several months, I have been working in close concert with Sean at Loud Canvas Media. They have done a phenomenal job in translating our ideas into concepts, and then into reality. The design team was superb, and the level of work put into the website is apparent even at quick perusal. Sean has been patient, understanding, and more than happy to work with our company in the recurrent fine tunings of our website. We could not be prouder of the final product, and are thrilled at the opportunities that this will open up for us. We greatly look forward to our continued partnership and know that Loud Canvas Media will continue to exceed our expectations.
Loud Canvas designed our website about two years ago. They worked with us, incorporating our suggestions and refining the site until we were satisfied. They have always been responsive to our questions and made changes quickly when needed. They have been great to work with!

Loud Canvas is a team of professionals always willing to go above and beyond for their clients. The response time to answer questions or solve problems was always very quick and helpful. I would recommend this team to other non-profits.
Working with Loud Canvas has been fantastic. The content management system I use to make daily updates to our content is intuitive, simple, and convenient. Sean and his staff are quick to respond to any inquiries I have and make changes as soon as they are requested. Our website has never looked better.
Loud Canvas Media responded quickly and effectively to our requests and feedback. Throughout the project, it seemed like there was someone working around the clock to complete our new site as soon as possible.
The folks at Loud Canvas Media are the best! Thanks to their web design knowledge, careful guidance, and quick responsive to requests made, our church's website has become an extremely effective communication and outreach tool.

Loud Canvas Media offers the best customer service and innovative solutions of anyone that we have worked with since we started our business 11 years ago. Everyone who I have worked with from Loud Canvas Media were very professional and offered unique approaches to the custom programming requests that I presented. I could not possibly be happier and I look forward to working with them for many years to come.

Having worked closely with Loud Canvas Media on demanding, large-scale web development projects, I can recommend them as professionals who consistently deliver excellent results. They hold all of the best qualities you'd look for in programmers and project team members – a talented, ultra-responsive, problem-solving team which is not only reliable, but accountable and stands behind their work. Not only is Sean a premier senior-level programmer in his own right, but he is also able to effectively lead teams of talented programmers under his direction from start-to-finish – a huge asset. LCM has definitely proven to be a valuable and productive resource for our business.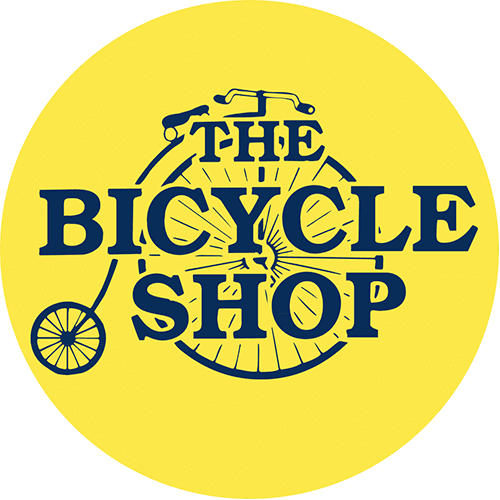 We use Loud Canvas Media because of their 'sense of urgency' and 'attention to detail.' They are a trustworthy and professional company that you can count on! If you want it done right, then Loud Canvas Media is your only choice!
Get a Free Website Appraisal
Or, if you just have a question, we love those too!