DEDICATED WEB HOSTING, SUPPORT & SECURITY PACKAGE
Starting @ $899.00/mo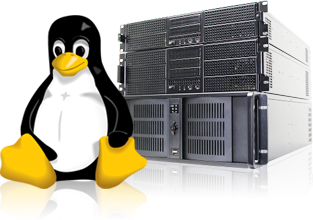 WEBSITE HOSTING & MANAGEMENT
Let Us Become Your I/T Department!
For a professional web presence, a stable, reliable, and secure solution for hosting and support is critical. LCM provides ongoing dedicated web hosting and support tailored to your organization's needs. We cover all of the key elements to keep your website operating reliably, including:

DEDICATED Website Hosting
LCM provides stable, high-performing, and resilient web hosting that won't go down on you. Ever. No more sharing system resources with thousands of unknown parties (as is the case on a shared hosting plan); your site(s) will be the ONLY ones on your dedicated and isolated server. This is excellent for both performance and top-tier security.

Troubleshooting & Priority Support 24/7/365
LCM staff remains on-call 24/7/365 to troubleshoot and resolve any bugs or errors that impact your site's functionality, appearance, or performance.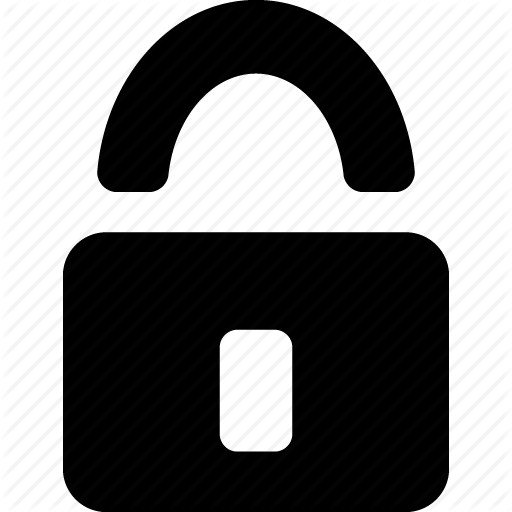 Proactive Security Updates
If you value your reputation, online security must be a top priority. It's also one of the areas that is nearly impossible to stay on top of "part time." Let our team of dilligent professionals handle your security needs and ensure your site remains online, locked down, and un-hackable. We will install and configure multiple firewalls; we will regularly update and patch your software; we will scan your system/website for vunerabilities on a regular basis.

Site Monitoring
Using top-tier server monitoring tools, LCM will constantly ping your site on a continual basis to flag operational errors or resource issues. We also install Google Webmaster Tools to identify any issues with search engine indexing or other errors that could impact the site's visibility and/or user experience.

Performance Tuning and Optimization
Your site's performance plays a significant role in its SEO rank as well as customer perception of your brand. LCM will fine tune and optimize your site and its configuration for optimal speed and performance.

Redundant Backups
Your website's data, files, and codebase will be backed up to multiple locations (e.g. locally and Amazon S3 Cloud) to ensure peace of mind in the event of an "oops" moment or a disaster recovery situation. Backups are daily, weekly, and monthly.

Dedicated Account Contact
You will be assigned a primary contact who will serve as the account manager for all support requests as well as providing project management for more involved development tasks.

Content Edits, Site Structure, & Navigation Management
LCM can assist you in maintaining your site's content and global site navigation structure. We'll support basic updates and edits as necessary to accommodate updated copy, new site pages, and/or architecture changes. But if you wish for us to do/manage every aspect of your site, consider one of our higher-tiered Website Maintenance Packages.

Proactive Virus Remediation / Prevention
LCM will not let you out to pasture like sheep among wolves. We know web security can be daunting and modern viruses and malware are scary! This package is proactive, meaning we will continuously scan your site for threats, viruses, and backdoor scripts. Moreover, hosting your website allows our technical team to immediately install software to stop problems before they occur — and keep hackers at bay. Click here for more information about our virus and malware protection.

Strategic Consultation
LCM will remain as a committed web and marketing partner to collaborate on strategic web development, marketing roadmap planning, I/T best practices, or other related initiatives.
---
Who Is This Dedicated Website Hosting Package For?
This package is for clients who don't want to worry about the I/T security and/or support side of their business. We say this: let experts like us do that for you!
Additionally, if you encounter any issues or problems with updating content (or any aspect of your website), we're only a phone call away! We offer 24/7/365 support to our customers in order to troubleshoot and resolve issues or complications.
SOME TECHNICAL SPECIFICS
4 Redundent Firewalls: (1) DNS-level (Cloudflare), (2) Hardware-level, (3) Server (WHM/CPanel)-level, and (4) Site-level (WordPress/Wordfence)
24/7 Support Included
24/7 Site Performance/Downtime Monitoring
Automated Backups
Automated Virus Scanning
Increased Bandwidth to Support Needs of your Organization
cPanel Self-Service Interface for Advanced Needs (if requested)
Assistance with PCI Compliance Efforts
Free SSL Certificates per Domain
---
Get started now. SIGN UP TODAY
---
DEDICATED WEB HOSTING PACKAGE BREAKDOWN:

Dedicated Website Hosting – Included

Under an agreement with LCM, we will permanently move your site (if one exists) to your own dedicated environment in order to best serve your site's on-going needs. Web Hosting is a required service for maintaining and supporting your website.

If you already host somewhere else – after moving, your organization will no longer need to maintain hosting/maintenance from another provider. In short – all other hosting fees will go away. We aim to be your only technology partner so life is simpler.

24/7/365 Support – Included

Our on-going site support includes maintenance and updates for keeping your site and content secure. With any Content Management System (CMS) maintenance is typically needed so you can make most efficient use of the system. Though it is incredibly easy to use (and we are happy to provide a demo as/if requested) there may be times you have questions for how to properly do something in the system. Also – our team is available 24/7 to ensure the sites we support are always online, backed up regularly, and protected from malicious online activity. These are all things you should look for in a technology provider.
See if one of our Webmaster Support Packages may be a good complement to this package!