Thumbnails, It's that little preview picture you see with a blog, article, or video before you click on it. It's not very big, and not very important… Is what you might currently think. How many times have you been shopping for a book? Maybe wine?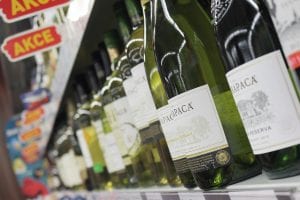 Chances are the reason why you decided on what one to purchase was the label or the cover. They say don't judge a book by its cover, but numbers don't lie, and the numbers say that the first impression is the most important part of making a sale or even getting someone to click on your link. On Facebook, you are bombarded with tons of images. People will scroll, scroll, scroll, until… Wait, that picture looked interesting, let me find out more and click on the link. You may think your title is more important than your picture and even though it's important, no one is going to read that headline unless you have a thumbnail that's eye-catching. Ultimately your thumbnail is the single biggest and most important tool to use to get clicks.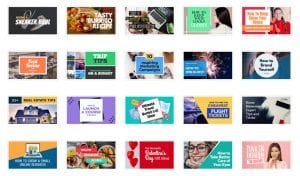 So, What makes a good thumbnail? First and foremost it's important to remember that a thumbnail is going to be shown in a small size, at most the size of a business card, smaller if you are on a mobile platform. So you can't have small text or busy images. The key to a good thumbnail is to have big readable text using modern good looking fonts, good color schemes, and pretty background pictures. It's ideal to have a boiled-down version of your title if it's too long. Anything over 8 words is overkill. You need something simple and yes, clickbaity to grab people's attention. Maybe even tease a fun fact that is in the article. There are lots of good ideas for what text to put in but no matter what it is, make it simple, and make it eye-catching. Think to yourself, if I were scrolling on my feed and saw this picture, would I click on it? A good thumbnail doesn't need a title to convince someone to click on it, That's to seal the deal if they are not 100% convinced. A thumbnail should be so powerful that people click on it as soon as they see it. If you need ideas on what looks good as a thumbnail just visit your favorite popular youtube creator. Youtube thrives on perfect thumbnails, See what you like about their and use it as inspiration for your own! 
Once you get the hang of making some killer thumbnails it is important to develop a format or templet for your thumbnails. Use the same structures, fonts, and colors and create a recognizable look for returning viewers.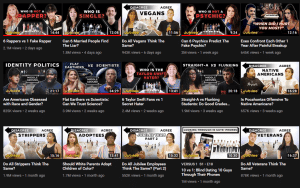 This way viewers that love your content know immediately when its something you made and may not even read the text in the thumbnail rather just instantly click because they love your content that much. If you have different series be sure to make a recognizable look within your own look, like the Jubilee Youtube page for instance. They all fit together but you can clearly tell each of there shows apart and when a new episode of your favorite show comes you know instantly. 
So next time you think about skipping the thumbnail option or just using a plain picture or graphic, remember that you clicked on this article after seeing the thumbnail first. So get out there and make something worth clicking on!