Happy Monday! Let's catch you up on everything Loud Canvas has been up to this past week!
Covid-19 Support Program
Loud Canvas Media and our friends at SC Digital are reaching out to our local businesses and municipalities during these unprecedented times to offer help! We're offering free web support, emails and email blast, social media updates, website updates to up the 50 organizations! Learn more here.
Donated Seacoast Mask Makers Custom Website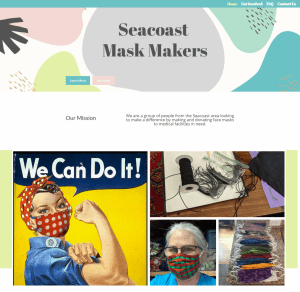 Loud Canvas is proud to help in any of our local community's endeavors to stop the spread of COVID-19 virus. That is why we built a new, free website for the local non-profit company:
Seacoast Mask Makers
. We wanted to help them spread the word about their valiant cause. This amazing company brings people together to help make face masks, collect materials to do so and deliver these handmade masks to places where they are needed. Everyone should be following their lead and do all that they can to help keep our community safe and healthy!
Let's take a look back at all the helpful content we produced for you in the past week!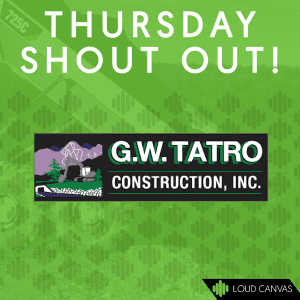 On Thursday we wanted to send a shout out to our client G.W. Tatro Construction! This great company is of Vermont's leading heavy civil construction companies. They build roads, ski areas, wastewater facilities, and snowmaking systems used by tens of thousands of people.
Since 1956, the team prides themselves on not being the biggest but being the best. And – in the effort to be the best – Loud Canvas is proud to help in making sure that their digital presence is optimized and operating at its highest potential! We look forward to continuing to grow with the team at G.W. Tatro.
Thanks for reading this week's recap!