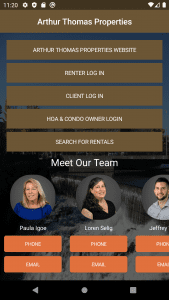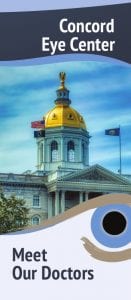 Arthur Thomas Properties is moving their office location! In their new, beautiful location they are using a kiosk in their entryway to better assist their visitors.  LCM built them an equally beautiful app to use not only for the kiosk's tablet, but it can also be downloaded on mobile phones through the app stores. Now, ATP can help visitors at their office and they can also help all of their renters, clients, vendors, and managers directly and efficiently through this newly developed app!

Since LCM also does print marketing, our longtime client Concord Eye Center asked us to design a unique brochure for them.  In this eye-catching brochure, we introduce all of their many talented doctors to current and potential clients. This is one of many projects we are working on Concord Eye Center with as we are in the process of redesigning their website.  By designing their brochure along with their new website, we help assure that brand consistency carries throughout all of their "visual" marketing identities.


Let's take a look back at all the helpful content we produced for you in the past week!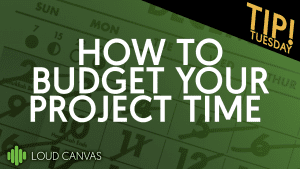 On Tuesday we discussed how time is an important concept to factor in any business. We spend lots of time helping deliver our client's various projects in order to allow our clients the ability to save their own time to focus on their company's other needs. How could your business benefit from additional time if you didn't have to worry about any of your web or digital needs?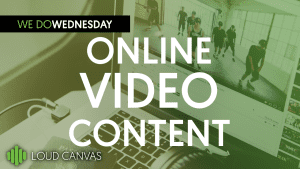 On Wednesday we talked about how when we are looking for ways to elevate your company's appeal in a short amount of time, nothing is quite as effective as video.






Thanks for reading this week's recap!