GarageLot
GarageLot
Burlington, VT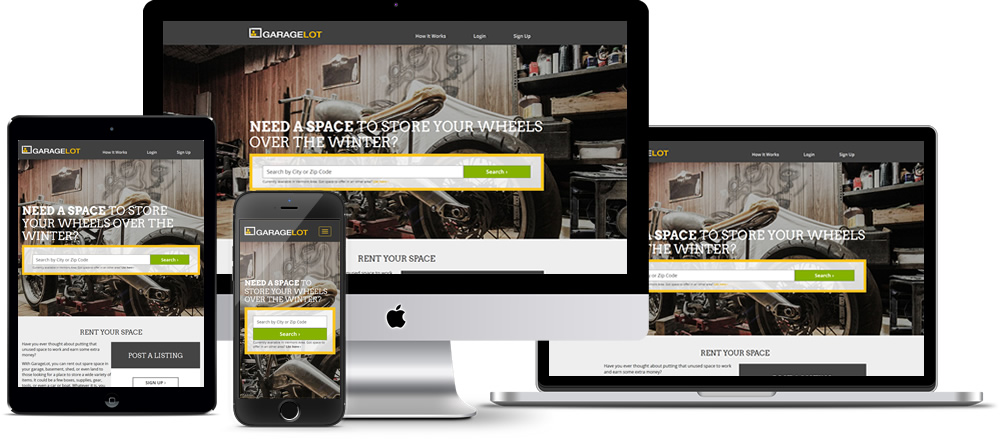 GarageLot is an airBNB-type service aimed at renting out your garage or other area(s) in your home/yard for storage space. It's a consumer-to-consumer system.
LCM was approached to build out the web app and help spearhead initial support and I/T/web maintenance needs for the company. We delivered for them a fully-responsive and robust platform to serve Burlington and greater VT area as a pilot rollout. Eric Duany, the man behind the curtain, is currently working to drive customers to the platform in an effort to grow it organically.
---
GET YOUR ONLINE PRESENCE DONE RIGHT
Loud Canvas Media not only has the skills to design your website, but also to manage it as well! We can implement a CMS so you have full control; or we can take care of every minor content change for you so you don't need to worry about the technical controls.
And we don't stop with your website; we can assist with your branding and business marketing strategy, too! For example, we can manage your social media platforms so that it's one less thing you need to do with your day. Yea, we pretty much got your back in everything so you can stay busy running your business. :-)
Interested in learning more?
Get Started Now!
Get your online presence done right
or use this quick contact form