Hubbingtons Furniture
Hubbingtons Furniture
North Hampton, NH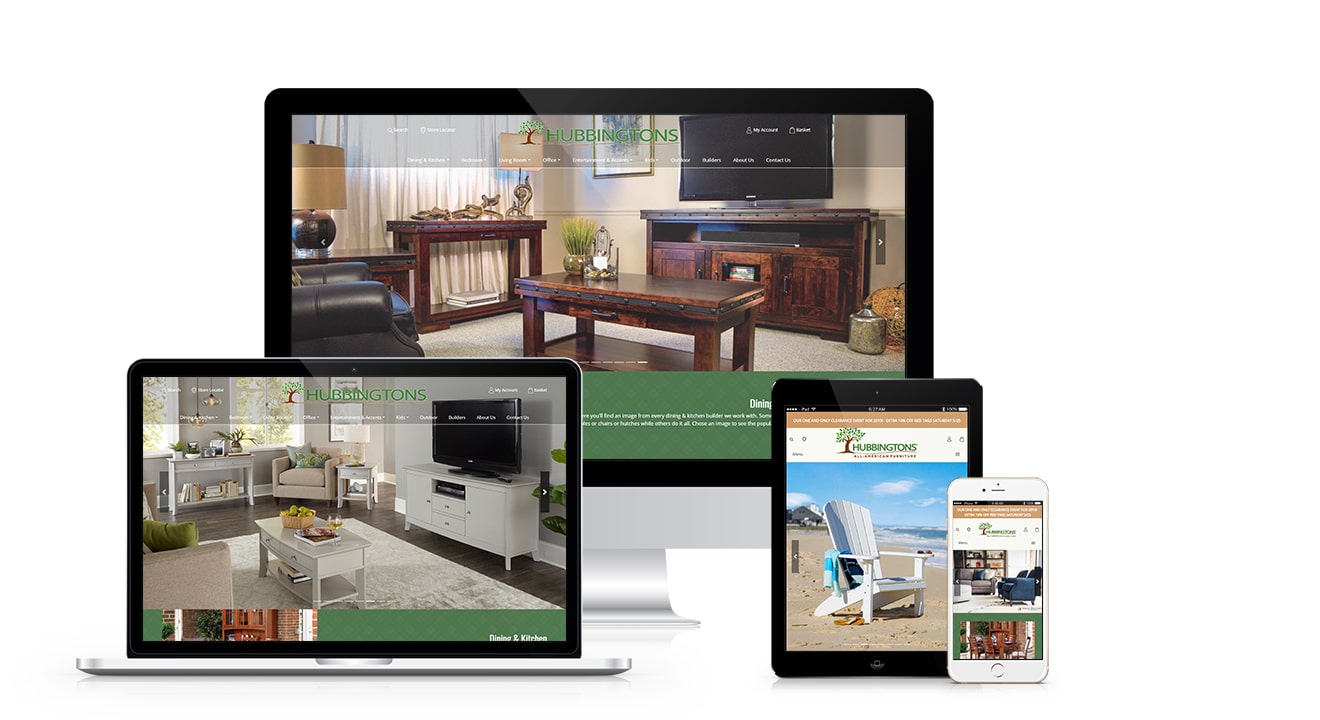 Loud Canvas worked closely with Peter and Wendy of Hubbintons Furniture to deliver one of the most robust (and sophisticated) e-commerce / quoting system we've ever created. The system features over 5000+ furniture products across hundreds of categories and multiple Amish dealers. The website allows Hubbintons staff to better meet and exceed the needs of their clients on a consistent basis.
---
GET YOUR ONLINE PRESENCE DONE RIGHT
Loud Canvas Media not only has the skills to design your website, but also to manage it as well! We can implement a CMS so you have full control; or we can take care of every minor content change for you so you don't need to worry about the technical controls.
And we don't stop with your website; we can assist with your branding and business marketing strategy, too! For example, we can manage your social media platforms so that it's one less thing you need to do with your day. Yea, we pretty much got your back in everything so you can stay busy running your business. :-)
Interested in learning more?
Get Started Now!
Get your online presence done right
or use this quick contact form