In many places right now you are required to work from home if you are not an essential business. So many of you are probably wondering,  how you can keep things going as normal, or at least as close to normal as possible? Well, the answer for many of you could be video! Here's how using the power of video can help you help your company stay strong in these hard times.
Video Calling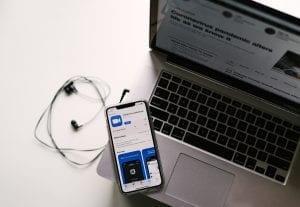 The first and most obviously helpful use-case of video is by using video calling sites like Zoom.us or Google.com/hangouts. Both are free and have screen sharing options that can help you communicate just as effectively if you were there in person. The human connection will be the main thing we are going to be lacking in the coming months, and video is the next best thing. So using video calling for meetings, communication with your team or clients helps keep productivity stong.
But those are obvious to most people, there are many creative ways to use this, here are some ideas!
Are you a fitness or yoga center? Call your customers and offer sessions they can do at home assisted by your call.
Are you a therapist or counselor? Offer your normal sessions via video calling.
Do you offer any type of repair or customer service you normally do in person? See if you can adapt to video calling as a way to guide someone to fix their problem.
Are you a consultant or able to pivot your company to offer advice/guidance? Video calls can be a great way to continue your service
These are just some of the ideas we thought of, but there are serval ways to use video calling to replace in-person interactions and the best part is it's easy to use and completely free.
Video Courses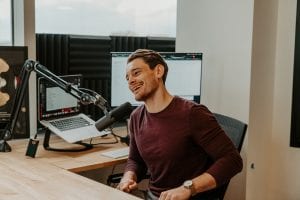 This can be a great way to adapt your service or pivot completely. Create a series of videos that are helpful and informative, then offer them collectively as a course that you can have people purchase. Don't know how to edit a video? Loud Canvas can take your footage and put together a professional video production that's worth paying for. Don't have any film equipment? Loud Canvas can guide you on how to maximize your smartphone to also produce high-quality videos and then take that footage and edit for you as well. Here are some examples of who this would be great for.
Have a restaurant that's closed? Offer a cooking class or cooking tips.
Own are bar? Create a class on how to make classic or complicated drinks at home.
In the nutrition/health field? Offer classes on how to stay healthy with the options around them.
Run a music store? Most people are looking to utilize their free time, creating a beginners course for people looking to pick back up their musical side of life could be high in demand
Selling sports or hunting equipment? Offer classes on how to hunt, fish, etc…
Really if you know any skill or trade, offering opportunities to learn could be a very clutch move for you to make income at this time.
Video Content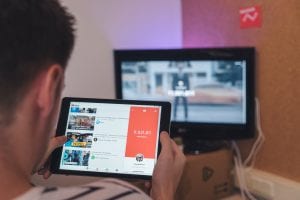 If you are solely depending on your online store for your income, using video can absolutely boost sales. Video is the most engaging way to reach customers and when used correctly, video can make the difference between several sales over little sales. For example, if you own a clothing store, you could use video to better show off your product and increase the customer's confidence in sizing, quality, and overall appearance. People trust video over pictures and many pictures are doctored to be more appealing than they are in real life. This can apply to any company that's selling stuff online.
Video Advertising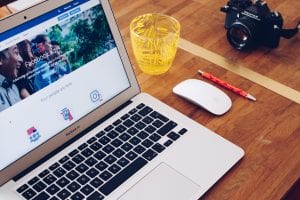 Everyone is online even more than before. Video has always been the highest form of media in demand. Utilizing video to promote your business can drastically increase and diversify your customer base. More than ever people are looking for human connection, and video does that almost as much as being there in person. This can also be tied to our other use cases. After making that paid video course make a promo video for it! Even a small budget for advertising your video online goes a long way.
Lastly don't be afraid to be honest with your customers. Be upfront and explain how supporting your favorite local business in these new ways is going to help you come back better than ever once things are back to normal. Your customers want to support you, provide something that they can support and get behind could be key to your survival. Loud Canvas is here to help, so if you want to know more contact us and we will see how we can help you in any way we can.