It's impossible to get far into a series celebrating the Loud Canvas Team without mentioning our legendary project manager Emma Binne!
Emma has been with our team for a while now! Back when Emma started at Loud Canvas Media, she proved to be a natural at project management. She sees every project through to completion with incredible attention to detail. It takes skill to track everything we do throughout the Web Development process and properly prepare clients for their next step in digital marketing!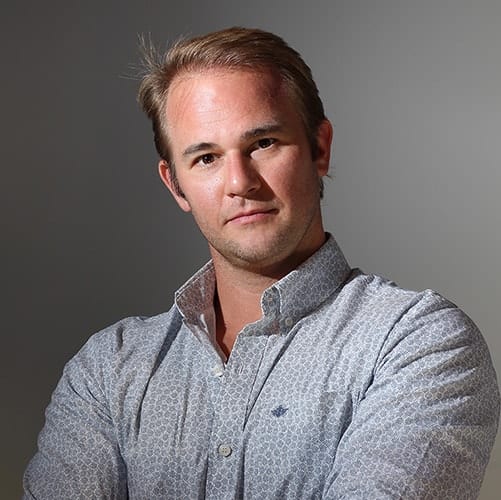 Emma Binnie has been the backbone and support structure for our entire company—specifically the development arm of our agency. Working as project manager extraordinaire, Emma daily demonstrates a raw proficiency that is unrivaled; she communicates with precision; she pushes both our internal team and our clients to be at the top of their game; she exhibits a tenacity for efficiency which has helped ensure the success of dozens of projects this year alone!
The entire team has grown to love and appreciate Emma's smile, infectious laugh, and even the crack of her whip as she pushes everyone to be the best version of themselves. Our agency, Loud Canvas Media, is made infinitely better by Emma Binnie and her ever-present touch on everything that it does!
Celebrating Emma's Birthday
We wanted to make sure we celebrated Emma's birthday right! So our team took an outing to The Farm Bar and Grille just around the corner from downtown Dover, NH. Filling ourselves up on delicious sandwiches and beer before taking a trip back to the office for dessert!
Charles once again flexed his culinary expertise and crafted a delicious White Cake with Lemon Butter Cream frosting. Delicious!
We also wanted to include the Loud Canvas Hound Olive on Emma's big day so we got her some new toys and a special set of bowls just for her.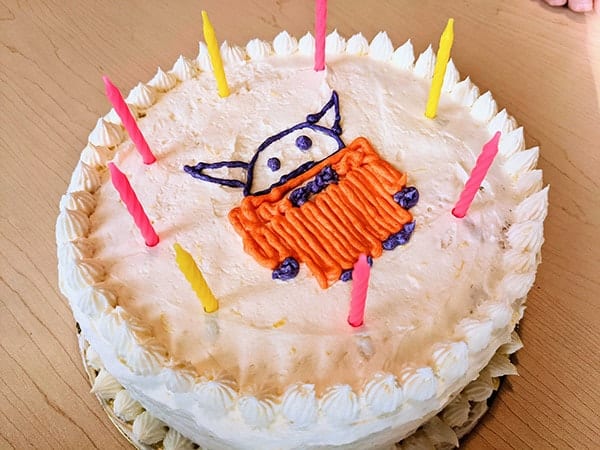 What's Emma been up to?
Emma has overseen dozens of projects this year along its hard to pick just a few! She played an integral role in building a web application for the Dollar Saver Network. Dollar Saver is a large network of sites that offer discounts for businesses throughout the seacoast and beyond.
This project required building a custom E-commerce solution that could be utilized across their massive network. Their network includes sites such as NH Dollar Saver, Pine Belt Dollar Saver, Maines Best Deals, and PA Dollar Saver!
This massive undertaking took over 5 months to fully develop and Emma was able to make it happen!
She also played a major role in the launch of Binnie Media's first-ever website earlier this year. This site required a custom design and expert WordPress development to bring the local media company to the web for the first time.
Not just a Project Manager
Emma isn't content to just manage other people's projects, she has gone out of her way time and time again to learn more about development as a whole. This year she was the primary developer for a new site for Dover Children's Home.  This local non-profit provides high-quality support and services for youths aged 10-20 who have faced significant trauma. Emma put all of her expertise into designing and developing a modern site for Dover Children's Home while still maintaining her other duties.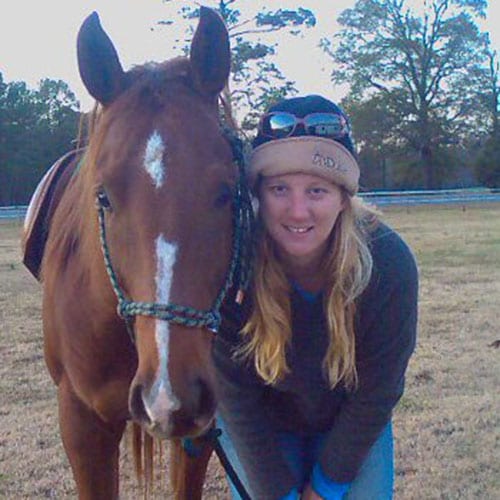 There are many wonderful things about Emma, but what I appreciate the most is her dependability. Emma is the kind of teammate who does not let down. She is a high-performer and therefore has a thoroughly detailed handle on all our projects. She works very hard to keep production moving along.
A master at communication; she has an elegant way with words and can handle even the most delicate situations with ease. Additionally, she's such a whole-hearted teammate. I couldn't ask for a more efficient and lovely partner to work with.