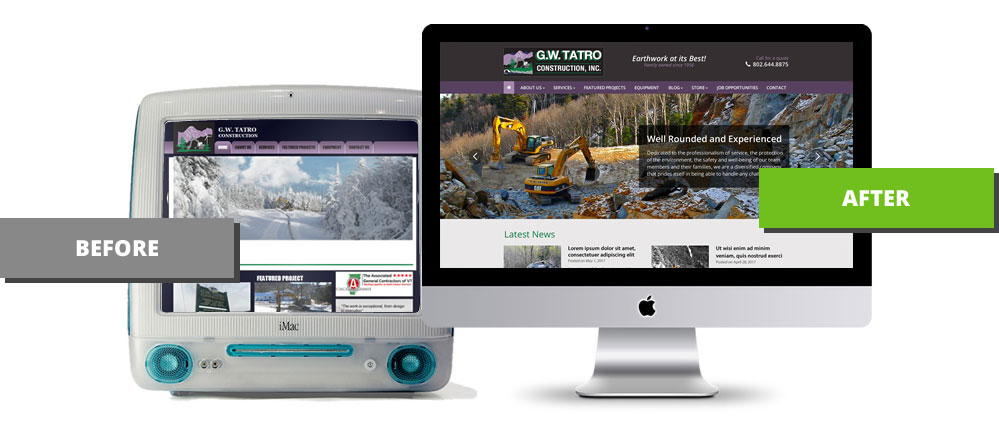 G.W. Tatro
A Case Study
LCM worked with the G.W. Tatro Construction to completely overhaul their website and online presence. The end result was a fresh new site with a robust CMS which can be used to completely manage all content.
As part of the design process, LCM consulted with G.W. Tatro for several days, learning about their overall design goals and objectives. Once this was fully vetted, LCM designed a series of mockups to detail what the finalized site and its pages would look like. Several iterations helped hone in on the final design, where GW Tatro provided suggestions on color and font changes. Once the final design was defined and approved, LCM coded it to HTML/CSS and the final set of reviews and approvals were locked in.
Ultimately the feedback and design process took 3 months end-to-end. But the final result was something G.W. Tatro was proud to showcase and have as their primary source for conveying online information about their services and industry experience.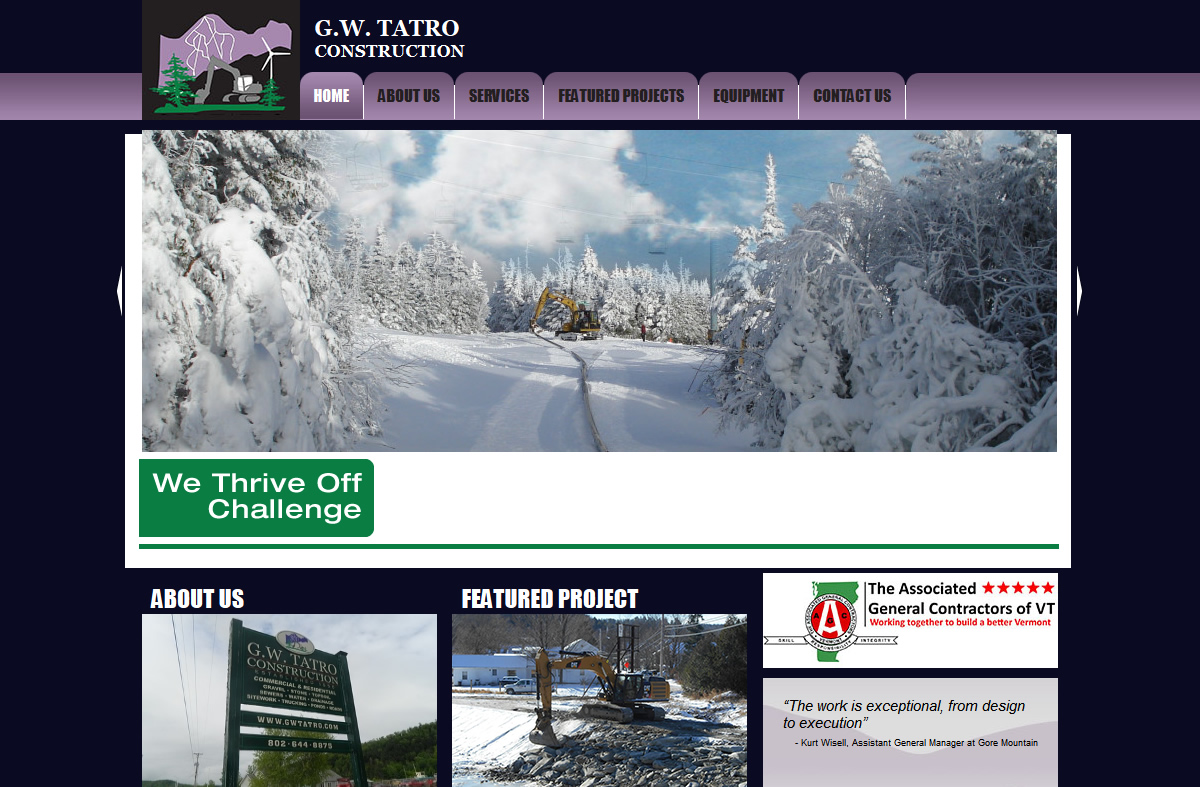 BEFORE
The previous design was boxy, cluttered, and non-responsive to mobile and laptop devices. It was uninviting and did not reflect the style brand image of GWT.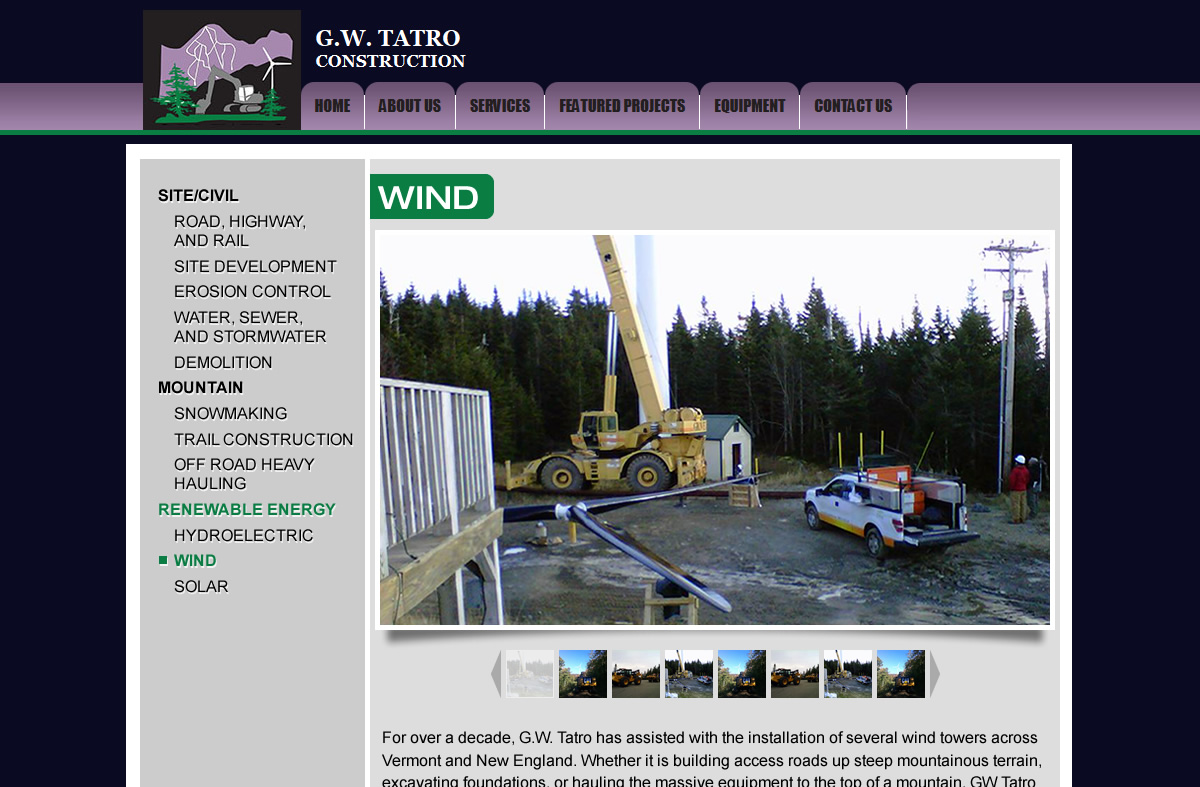 BEFORE
The key development projects GWT works on need to be displayed and exhibited on the site. The old site laid out this information in a very clunky fashion.
What You Can't See
Wordpress as the Content Management System (CMS)
On the back-end a very versitile and customized Wordpress engine is used to power the site and make even advanced updates a breeze.
Search Engine Optimization (SEO), Content Writing, and Social Media
LCM works hands-on with GWT on their social media management, content writing, and brand visibility online. While construction companies are still learning how to best be seen online, LCM's social media team has developed a plan for GW Tatro that has been massively successful. In connecting with well established clients - such as Mount Snow - Tatro has seen their own visibility climb, gaining them the attention of a larger audience than any other contractor in the area. A recent publication was viewed by over 12,000 users on Facebook, attracting clients of past, present, and future to their social platforms as well as their website.
Some Kind Words
Loud Canvas Media has done a phenomenal job in translating our ideas into concepts, and then into reality. The design team was superb, and the level of work put into the website is apparent even at quick perusal. Sean has been patient, understanding, and more than happy to work with our company in the recurrent fine tunings of our website. We could not be prouder of the final product, and are thrilled at the opportunities that this will open up for us. We greatly look forward to our continued partnership and know that Loud Canvas Media will continue to exceed our expectations.

~ Orog Tatro, Marketing Manager, G.W. Tatro Construction, Inc.
Get Started Now!
Get your online presence done right
or use this quick contact form