What the role of a Project Manager entails seems like common sense: they manage projects for a company. As the Senior Web Project Manager for LoudCanvas Media, that means that I manage each and every web-based project—from the discovery phase, design, development, client communications up to the launch; it is my responsibility to make sure that everything is done properly in an efficient, effective and timely manner.
Just like with every job on the planet, with this job, comes its own unique stories. These stories are not just for my fellow co-workers to commiserate about over their keyboards or talk about during lunch, they are also tools to learn from. So, from the desk of a Web Project Manager, here are three stories, which have valuable lessons for all to learn from—for web design and development companies and beyond.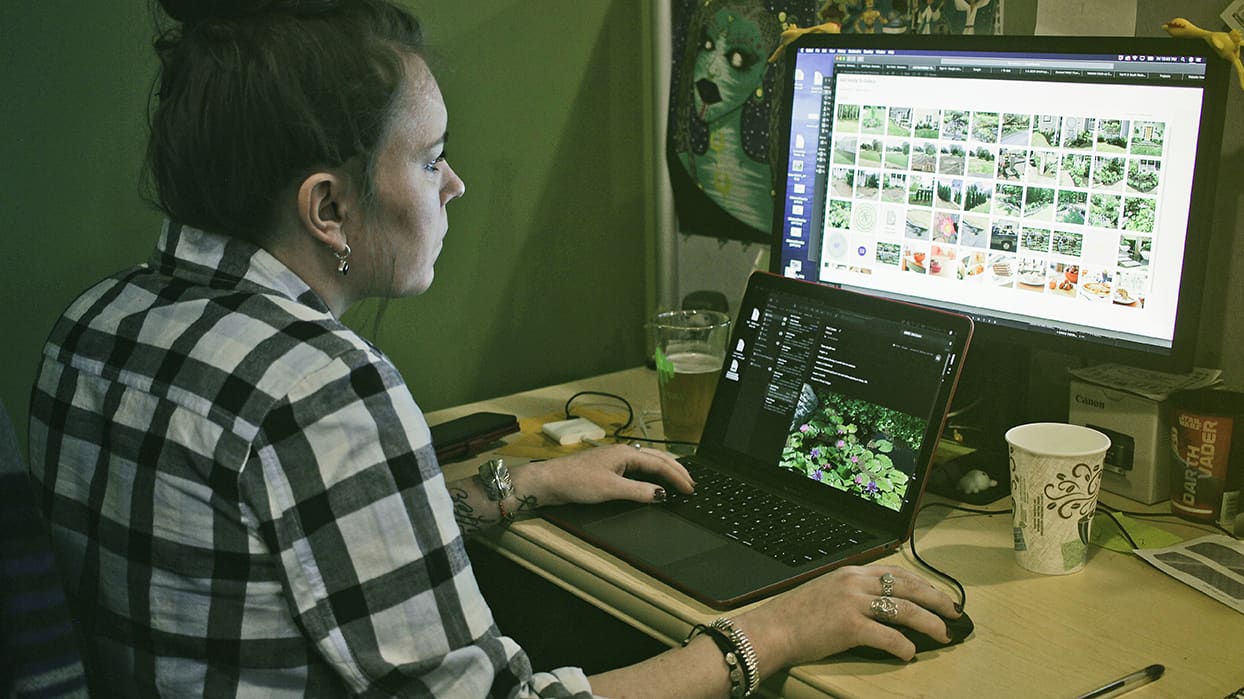 The Story of the Client who Needed an
Education on Website Timelines
"Essential Commodities" is a common phrase being thrown around these days due to the Covid-19 pandemic. Yet, if there is one essential commodity above them all when it comes to project management, it's time. "Time is of the essence" they say, and they say that because it's true. Projects need to be completed on time and websites need to be launched on time. Regardless of the nature of the deadline, when we are presented with a project at Loud Canvas, we give it a timeline and do everything in our power to stick to that deadline. But what do you do if a client refuses to cooperate with your agreed upon timeline?
This can be a tricky one. We had a client who continually stressed to us the importance of getting their site launched on time. It was a constant element in every meeting, email, and phone conversation leading up to the project. Yet, when the project kicked off…the client was nowhere to be found. Countless emails went unanswered, meetings were postponed, phone calls not returned. I was at a loss because I felt like I was failing as a Project Manager. It turned out that the client had no idea how much time would actually be involved in the process of getting a website designed, the design approved, the development completed, the development tested on their end, the feedback process, and then the final sign-off. They were working with a board, so everything had to go through layers of people before something could be signed off on. This was not brought up before the project began.
This is where education comes into play. Just because our main job is launching websites, that doesn't mean that our client's main job is launching a website—they still have other responsibilities and chains of command. Also, just because I know all the details of the time required for a web-based project, it doesn't mean that they are aware of the complete inner workings of what is involved. It is important to stress the timelines of each project and all the details, work, and time involved in these phases. Educate your client before having them sign off on a timeline. It may look good to them at first glance, but review the timeline with them, phase by phase and then have them sign off on it so there is no miscommunication and frustration from either party when the project begins. Also, assess the risks that may impede this timeline beforehand so that if/when they come up, it won't be a surprise.
The Story of the Client who Thought
They Knew Better Than the professionals
The main reason people hire us to design and build their websites is because we know what we are doing, we are literally professionals. Client's hire us based on this fact, but sometimes they can forget this essential fact during the project—sometimes clients have a hard time letting go of control. A while back, we presented a homepage design to a client for their new site. In order to create the design, we had followed the client's responses to our standard "Client Design Survey" exactly as they were filled out. We even had a meeting to review the responses directly before beginning the design process.
After the client internally reviewed the initial design, the feedback returned to us contained some requests that were not considered "best practices" for a website. For example, they wanted the "Contact Form" at the very top of the page before the sliding header, they didn't want to include any introduction of who they were or what their company did, their suggested navigation changes were a mess, etc. This is where we had to put our professional hats on and very delicately push back. We never want to just say "no" to a client, but we also want to make sure that we create websites that we are proud to put our name on—we do this so we ensure that our client's success and our success go hand in hand.
In this situation, we suggested that we start from the very beginning again. First, we discussed how this would affect the overall timeline and then we proceeded to do a complete rebuild of the site's foundation and architecture with the client, explaining along the way the reasons we were making the choices that we were. We laid out the homepage and provided explanations and multiple examples from other sites to go along with them as supporting evidence. Along the way, we made sure to listen to the client's reasons for his requests. To provide some background: this was the owner of the business and he ultimately just wanted to make sure that he was involved with the process as much as possible—which makes sense since the website was going to be the digital face of his company.
We ultimately found a way to find a happy balance of listening to his input, presenting alternative options based on our years of knowledge and then allowing him to select what direction we ultimately went in. In the end, the client finally agreed, that we knew what we were doing and learned to trust us. He also ended up feeling that he was involved in the overall process of the creation of his company's new website. Trust doesn't come easy. It all goes back to constant communication and education for the client—especially those clients who have a hard time relinquishing control.
The Story of the Project Manager who
Learned from Her Own Mistakes
Now, this last story happened once and only once and that is because we learned from this horror story. When I first started this job, we had a client who we were designing and developing a new website for. We sent them the design and despite a few edits, they said they liked the design. We then moved into the development of the website. When we completed the development of the site, we sent it to the client, and they acted like they had never seen the website in their life. They hated everything about it—from the header to the footer. The email where they said the design "looked good" was not enough to hold them to their word that they had officially approved the design—no matter what we had originally assumed, they were right: they had never officially signed off on the design just by stating it looked good. We then had to scrap the entire site and start over.
That was a mistake that was NEVER made again. When going through the phases of developing a website, I now know to get official sign off on each and every phase—from the design to the development to the launch. Even if the client doesn't understand why I need them to clearly state in writing: "I [the client] officially sign off on the design of the website and acknowledge that any changes will lead to additional fees," even after they just told me they loved the design…well, they don't know what I have dealt with before. This all comes back to learning from past mistakes and learning from the stories we experience during project management. You need to make sure that you are always educating yourself along with the client about what needs to happen before continuing onto the next step of a project.
Even with the common sense of what role a Project Manager serves, some people still ask: "Why do I need a Project Manager for my new website? Why can't I just talk to the designer directly? Why can't I just talk to the developer directly? Well, because the designer is busy designing, the developer is busy developing, the graphic designer is busy creating your logo, the photographer is busy taking photos, the Project Manager is busy managing every moving piece of the website and making sure that it fits neatly into the overall puzzle of the project—this way the end result is a beautiful website that the client loves and is happy with. Not only are they happy, but they are also clearly communicated with, educated on the process, and working with a Project Manager who is also fully educated on the necessary processes and best practices of getting a website designed and developed.