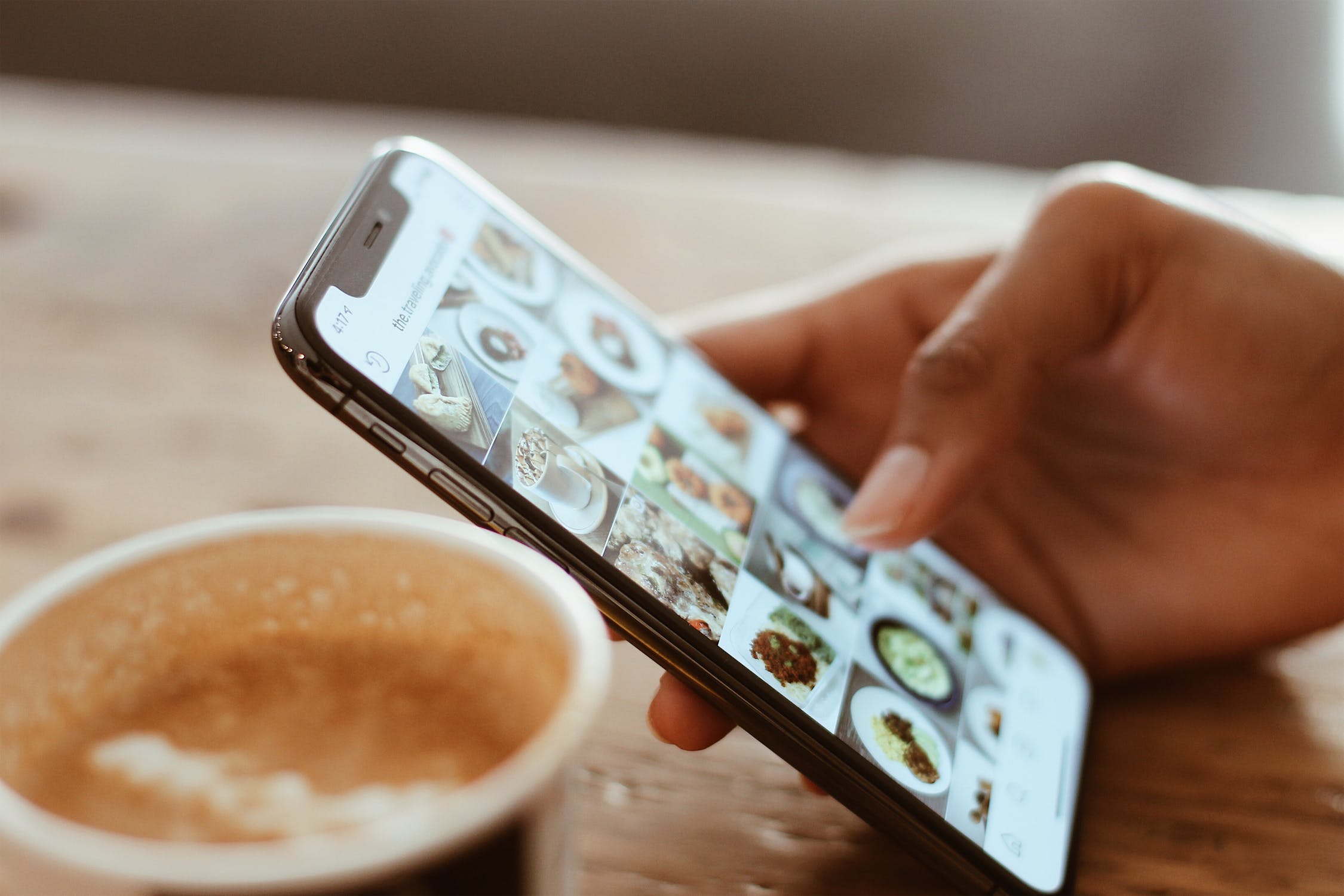 We love working with restaurants in building their social media attention! Social media is an integral part of today's marketing, and even if you AREN'T active on social media, you can be sure that your customers are tweeting, publishing, and posting about your food, service, and establishment. Here are a few ideas to develop your restaurant social media marketing plans:
It should go with out saying, but a restaurant should encourage (and continue to encourage) customers to share photos of their meals on their own social media, using a specific hashtag created for the establishment. This turns these individuals into 'brand ambassadors' — they share online, they shout you out, you grab their content from the hashtag, and then you're able to recycle it to post and then shout them out. Be sure to remind customers at check-out that you have social media accounts, or ask them if they are aware of the accounts. With the ASK, they will DO…especially as it's fresh in their minds. It's a non-pushy way to get them to interact and give you 'free' marketing!
A restuarant that is a client of ours has had solid success when we implemented an 'engagement for discount' tactic. First, pick a day of the week — typically we'd aim first for the day that is your slowest day. Or, perhaps we use a timeframe (such as lunchtime, dinner, the time that – again – may be your slowest). In prepping for that day with a few posts in the days prior to prime the pump, ask your social audience members to not only Like a post, but to Comment with a friend's name that they'd meet (for lunch, etc). Commenting, given the analytics changes that Facebook went through earlier in 2018, is massive — the post, and the page, pops up in the tagged person's notifications. Facebook gives preference to pages and posts that are built organically, and this is a big way to grow.
Then, if the users can (1) confirm they Liked it, (2) can show your staff the Comment, and (3) actually show up with Person #2, than they get 10% off the total bill (for BOTH people). It's cleaner in that there's no coupon to print, no extra steps…just all out in the open with your team.
And finally: People love a debate. People love to have a say. Individuals, especially on social media, are yearning for that type of thing (yep, for better or worse). So, by giving them that attribute on your social pages, you'll make them a hive of activity — and can use the data for future utility as well!
Ask things like: We're going to be getting a new local brew. What should it be and why? We're thinking of featuring only one of our sandwiches. Which is the one that we should feature the most? And so on…
Asking these questions, and getting these responses, will drive the page forward — growth in reach, page likes, and more. Yes, we can even go as far as to ask people to tag others, though many will do that for themselves. Instead of just telling your audience things, now you'll be listening to them. You'll have an understanding — especially with the more serious inquiries — of what they are really looking for! Two birds, one stone.
Loud Canvas Media can help you and your restaurant stand out on social media!
Get in touch here
or call us at (603) 978-8841.

Oh, Facebook! Where would we be without all your options? Today, I'm here chat with you about the difference between Facebook Ads and Facebook Boosting. If you have a business on Facebook, you have more than likely been prompted to boost one or more of your posts. Maybe you've tried it.  But, did you know that there is a whole other world just for business owners called 'Facebook Business Manager'? This is where Facebook Ads lives. Let's discover the purposes of both.
When to boost a post?
"Boosting" your post is the simplest way to advertise on Facebook. They certainly make it easy tap the boost button with only a few choices. However, boosted posts don't have all the same customization or target features that are available to a marketer such as yourself!  When you boost your post, you're defining 3 things.
Who you are targeting such as interests, age and gender

Your budget

The length of time you want to boost your post.
You'll want to boost your post if you're trying to increase overall brand awareness via Page or post likes, comments or shares. Boosting may be the way to go as a first step in your campaign to increase your audience's reach.  However, Facebook Ads gives you a lot more options to narrow down your target and define what your trying to accomplish.
When to use Facebook Ads?
Well, what are you trying to accomplish?  This type of question is presented when you visit www.business.facebook.com to create a Facebook Ad. What is your marketing objective? Do you want awareness, consideration or conversion?  If you think you already have a pretty good sized audience, perhaps you'd like them to consider your product even more by watching videos, giving you their email address or engage with your Facebook Page This consideration objective allows you to continue to build the trust with your audience.  Then after you've laid a good foundation, you might consider your objective to be a conversion to your event, buy a product, or even visiting your store.
Facebook Ads empowers you to build a relationship with your potential and current audience by giving you the tools to help you reach your business objectives.
In addition to these options, there is a plethora of other choices.
Choose where your ad is placed: Do you want it placed in Facebook News Feed side ads, Messenger ads, Instagram Stories, instant articles or the audience network?

Get creative with ad control: Design an ad that uses carousel ads, define your call-to-action and format how you like.

Ready-Set-Target! Use lookalike audiences, retargeting, further define what your demographic looks like in Facebook Ads Manager.
Boosting your post is a great place to start if you're new to marketing. Using Facebook Ads definitely lets you reach your goals with more efficiency. And hey, we know that as a business owner you're wearing so many hats, there may not be enough time ( or headspace) to wear them all. If marketing your business is overwhelming you, let the pros at Loud Canvas take the pressure off. We'll wear the marketing hat and review our steps with you along the way, so you're always in the know.